Tiger Woods, Who Recently Achieved Billionaire Status, Once Hit an Impossible Shot to Promote a Highly Successful Video Game
Published 06/12/2022, 6:00 AM EDT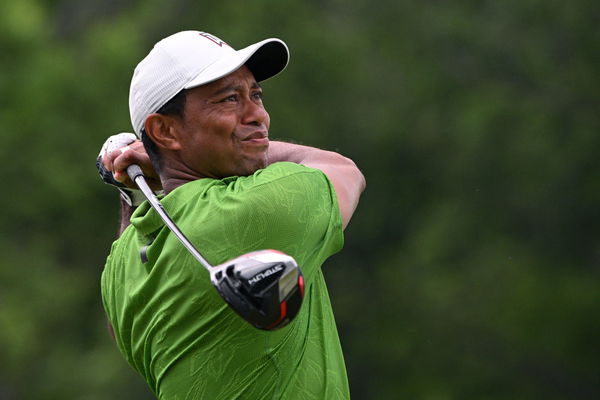 Tiger Woods recently became the third athlete to join the billion-dollar club. He is one of the most successful golfers in the history of the sport. However, fans might not know that he pulled off something mystical back in 2009 to promote a video game.
ADVERTISEMENT
Article continues below this ad
The American game company Electronic Arts partnered with the golfing legend Tiger Woods in 1998. EA released around 16 PGA Tour games under Woods's name. However, the 2008 edition gained some attention because of a unique glitch where Woods could walk on water to take a shot.
ADVERTISEMENT
Article continues below this ad
Soon a video of the game's glitch went viral, and fans started calling it the "Jesus Shot." However, EA used this joke as a way to promote their next 2009 game. So, the American game company got Woods on board, and he replicated the glitch from the game in real life to promote Tiger Woods PGA Tour 2009.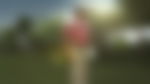 In the 2009 game commercial, EA called out the player who uploaded the glitch video. They said, "You seem to think your Jesus Shot video was a glitch in the game." Then Woods performs the shot in real. Then Electronic Art said, "It's not a glitch. He's just that good." 
WATCH THIS STORY: Legendary Fortnite Dances in real life
The American game company was worried that people would poorly take the commercial. Instead, it became a massive hit that impressed the fans by getting Woods to be a part of the commercial.
Tiger Woods is now a billionaire athlete
It is not unknown to the world that most successful athletes are millionaires. However, when we think about billionaire athletes, Michael Jordan and LeBron James are the two names that come to our head. But another great American athlete recently joined the billionaire club.
ADVERTISEMENT
Article continues below this ad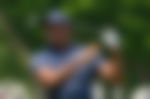 The 46-year-old Woods became the third athlete in the world to have a net worth of at least $1 billion after the NBA legend duo. Reports suggest that his success on the golf course earned him less than 10% of his total net worth. However, his sponsorships and brand deals have a considerable role.
Woods have contracts with brands like Nike, TaylorMade, Gatorade, and Monster Energy. These brands pay significant sums to the American golfer to appear on his golf kit. He also had other brand works like the ones with EA and Buick.
ADVERTISEMENT
Article continues below this ad
Undoubtedly, becoming a billionaire is another significant milestone in Woods's glorious career? Are you excited about Tiger Woods's latest achievement?