Time to Hop on Animal Crossing New Horizons Again as Fan Favorite Feature Enters Last Day
Published 08/29/2021, 1:15 PM EDT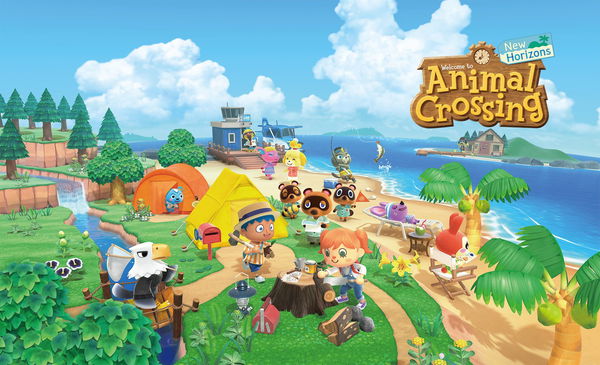 ---
---
Animal Crossing New Horizons desperately needs quality, meaningful content to win the fans over. Recent news of a collaboration with Puma has already drawn a lot of flak. However, it seems like things are about to get a bit less ideal as the studio prepares to host the final day of the fireworks event.
ADVERTISEMENT
Article continues below this ad
Fans had to wait over a year to see this majestic event go live, and now it's time to part ways. This astonishing festival indeed makes the entire month of August feel special, and surely everyone would want it to return quickly.
ADVERTISEMENT
Article continues below this ad
Hello, everyone! How are you spending your last weekend of August? It's the last fireworks show of the season tonight at 7PM, so I'll be doing my best to make sure everyone has a great time. I hope you have the chance to make some wonderful memories! pic.twitter.com/HlNXwzcF2K

— Isabelle UK (@AC_Isabelle) August 29, 2021
Twitter reacts to fireworks festival's final day in Animal Crossing New Horizons
Fans are certainly not happy about this sad reality that seems to settle in slyly. The month of August is in its final leg, with just a few hours left for the weekend to end. Gamers should jump into the game before the epic finale of Firework's day.
There is something about witnessing the night's sky lit up with the ecstasy of intelligently placed gunpowder. Hence, it is why this event is everyone's favorite.
Shame it is exactly the same as last year.
Please add new events, clothes, anything.

IT is like groundhog year rather than day as everything including limited items in the store are exactly the same as last year…

— SirenHellVixen (@SirenHellVixen) August 29, 2021
There are newer fans who have never really experienced the magic of the fireworks festival. And they, as well as most players of the game, are hoping to make the best out of its epic finale.
This is my first time experiencing the fireworks show so I'm gonna make tonight's super special!!

— Sprouseyy 🎮🇬🇧 (@SprouseyyAC) August 29, 2021
It ain't nothing much, but it's honest work, and it seems Nintendo just can't break. Fans continue to berate the studio for rolling out unoriginal and meaningful content.
POGGERS RECYCLED CONTENT

— waiting for splat 3 ~ Drippy (@DrippyCM) August 29, 2021
ADVERTISEMENT
Article continues below this ad
One fan defended his favorite game in face of a horde of negative comments. He clarified that it takes a significant amount of time to produce good content and the studio has already said that it is being worked on. Don't give up on New Horizons just yet. More content is still on the way.
To all the people saying "Where is the update?"
Nintendo have already said there is more to come. It takes time to produce these you need to have patience.

— Steven Cotterall (@CotterallSteven) August 29, 2021
ADVERTISEMENT
Article continues below this ad
The firework festival might be gone, but it seems like something great is in the pipeline. Nintendo has not given up on the game and there are no reasons for fans to lose hope just yet.
Watch this story:  Worst Video Game Movie Adaptations
Trending Stories