Tomb Raider Fan Plans to Give 1999 3D Classic an Unexpected Twist
Published 08/31/2022, 10:50 AM EDT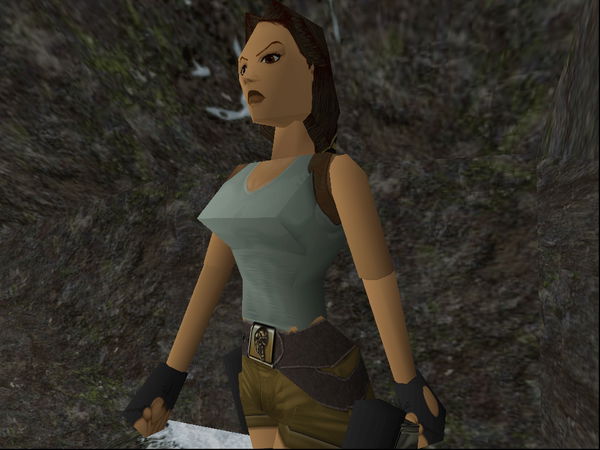 Tomb Raider has had a significant impact on the gaming community, as it has been an inspiration to many video game franchises. Further, it was the first game to feature a female protagonist when most games had a male lead. So, a Tomb Raider fan decided to revive the game but with a 2D taste.
It's been over 26 years since the original Tomb Raider was released. It offered an elite action-adventure experience with 3D graphics. It became a colossal hit among gamers as they appreciated the visuals and gameplay, which were the best during those days. Further, the developers remade the original Tomb Raider with modern graphics and gameplay in 2013.
ADVERTISEMENT
Article continues below this ad
Fan recreates the original Tomb Raider as a 2D game
One of the reasons behind the excellent sales of the original Tomb Raider was its 3D graphics. The visuals might be nothing compared to the ones used today. However, it was the best that a video game could have offered those days. However, a fan is recreating this classic but taking away the 3D aspect of the game.
Many fans have created projects where they recreated the latest game with classic and old-generation visuals. Meanwhile, some fans also recreated old games with modern-day visuals and gameplay. Twitter user Delca is working on a project where the user is recreating the original Tom Raider as a 2D platform game.
Delca shared some glimpses of the remake on his Twitter. This unique remake looks impressive, and the game retains most of its original graphics. Therefore, the game looks more like a mix of 2D and 3D. Undoubtedly, it seems like an impressive project. Further, Delca has also created many custom Tomb raider levels in the past.
How did fans react to the 2D recreation of this 1996 classic?
Tomb Raider has massive fandom, so fans couldn't miss this remake. They appreciated the creator's idea to recreate this classic as a 2D platformer. Most fans are eagerly waiting for Delca to finish this project and release it for them to try their hands on this 2D remake. Let's look at some of these fan reactions to this recreation.
OMG THIS IS BRILLIANT… are the left and right directional buttons active or lara will somehow be able to just go back and forth like in a real 2d game?

— evlgntnc 🌹🚀 (@evlgntnc) August 29, 2022
I like the idea =)! I'm not truly into the game boy color tomb raider games, but there are gorgeous 2D Action-Plattformer out there and I'm interested how you going to make the level disign for this game – good luck with this Delca! 💙 – looks already truly noice!

— BlueTarou (@XBlueTarouX) August 29, 2022
this is beyond brilliant, not only it is such an original idea, but the way you are reconstructing the gameplay to adapt it to a 2D environment takes a lot of talent and so far it looks like you're doing it flawlessly… kudos!

— evlgntnc 🌹🚀 (@evlgntnc) August 31, 2022
This is so, so cool. One of the most original projects I've seen in a long time, it looks fantastic!

— Raidercast (@RaidercastPod) August 31, 2022
ADVERTISEMENT
Article continues below this ad
I want to play this soooo bad. Excellent job 😍

— ATHENA (@AthenaRaider) August 31, 2022
ADVERTISEMENT
Article continues below this ad
It's always fascinating to see fans come up with such fascinating video game recreations. Would you try this 2D remake of the original Tomb Raider game?
WATCH THIS STORY: Best Open-World Games On PlayStation, Xbox, and PC