Tony Khan Feels WWE Legends' Comments on Him is Nothing But an Act
Published 10/21/2021, 1:26 PM EDT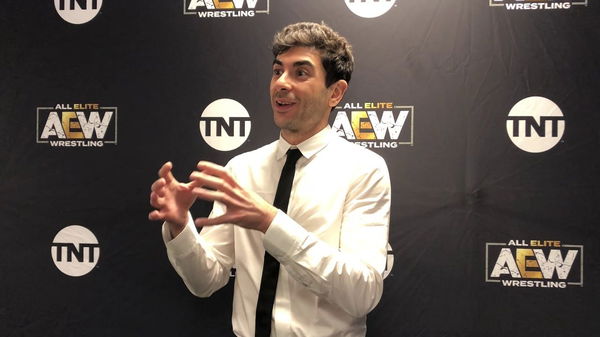 ---
---
The world of professional wrestling is revisiting the era of Monday night wars with the birth of AEW. WWE finally has some tough competition, which will force them to step up their game. AEW's president Tony Khan has thus far done a remarkable job in the first 2 years of the promotion, as the young company continues to grow tenfolds.
ADVERTISEMENT
Article continues below this ad
However, recent comments from a WWE legend, Eric Bischoff, about Tony sparked a new row. Eric drew a comparison with his time as WWE's competitor and mistakes that AEW's president should definitely avoid. Now Tony has come out with his own thoughts and he suggested that  Eric is merely putting on an act.
ADVERTISEMENT
Article continues below this ad
video source: All Elite Wrestling
Tony Khan clarified that AEW is committed to grooming in house stars
According to a report by Wresltinginc, Tony's conversation in the busted open podcast revealed curious details. AEW's Head stated that he was quite shocked by Eric's comment and, in all honesty, didn't feel that he was being genuine. He understands that both he and Eric have faced WWE head-on and AEW has managed to perform incredibly well. However, Tony still feels that things are not what they seem and Eric is merely playing the role of someone who wants to stir the pot.
ADVERTISEMENT
Article continues below this ad
"For Eric Bischoff, of all people, the guy who got lowered down on a motorcycle from the ceiling, the guy who challenged Vince McMahon to fight him, to say that somebody should be quiet is laughable," Khan said. "Eric is doing an act and I respect it. But let's be serious; Eric used to be a wrestling company executive, and now he is a commentator. And as a commentator, he's trying to stir up controversy."
Watch this story: From His Debut to An Insane Flying Knee KO of Chris Jericho: Here is Every Time Jorge Masvidal Stole The Show At AEW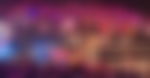 ADVERTISEMENT
Article continues below this ad
He also clarified that he initially felt threatened and even opted to make changes to last week's AEW Rampage card. WWE is smartly super-sized Smackdown by adding a half-hour that now coincides with the first half of AEW's B show. This decision didn't deter the young promotion to make any changes, as they had full faith in their talents and the positive results cleared all doubts.