Top 10 Esports Players Caught Cheating
Published 06/22/2022, 7:50 AM EDT

Follow Us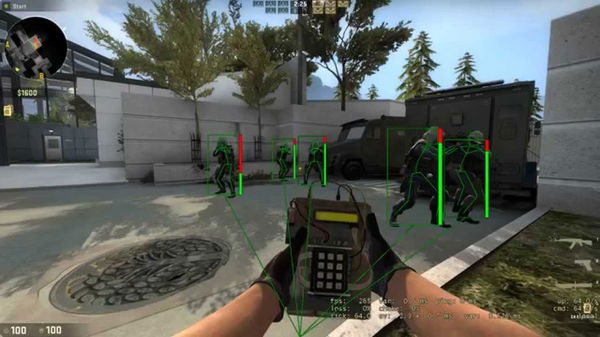 There is only one way of getting better at a sport: to practice and spend a lot of time on it. Every professional made their name in their respective sport by following these simple rules. Even esports players do the same, spending thousands of hours practicing and getting better at their game.
America's Favorite Video Today
However, some people don't like to do this necessary grinding to get better and look for an easier route, an unethical way to become the best. Many esports players cheat in games. Eventually, the world found out about their wrong acts. So, let's look at some of these esports players who got caught.
Azubu Frost
ADVERTISEMENT
Article continues below this ad
Azubu Frost is a Korean competitive gaming team that the German brand, Azubu, sponsored. Therefore, the team participated in the 2012 League of Legends World Championship under the name of Azubu Frost.
The team attracted a lot of controversy in the tournament as they were caught cheating against Team SoloMid. The whole team was found looking at the screen, not the opponent's screen but the large screen in the arena for the audience to spectate the match. Further, they had to pay a fine of $30,000 for unethical ways to gain an advantage.
Get instantly notified of the hottest Esports stories via Google! Click on Follow Us and Tap the Blue Star.

Follow Us
Jonathan Kosmala
In 2019, the Fortnite gamer Jonathan Kosmala, also known as JonnyK, used a wall hack in the Fortnite World Cup qualifiers where he was representing Team Kaliber. However, Team Kaliber later kicked him out because of the illegal act. Wall hacks are a cheating tool that helps players see other players and items behind a wall.
We have released Johnathan Kosmala from our Fortnite team.

We are shocked to learn that he was cheating during the World Cup Qualifiers.

This violation is serious and we have ended our relationship with him. We apologize to our supporters for his lapse in judgement.

— Team Kaliber (@TeamKaliber) April 14, 2019
Usually, a wallhack is more challenging to detect than an aim bot. However, the hacker who came up with the wall hack reported JonnyK. The hacker claimed he made the hack for players to have fun rather than use it in a serious competition.
Further, some reports suggest a conversation between Kosmala and the hacker got leaked, which led to the authorities finding out about this unethical act.
KiD X
One of the oldest cheating tricks is the aim bot, which helps players get a perfect aim without focusing much on the aim. A Korean streamer and pro-level esports player was found guilty of using an aim bot during a live stream.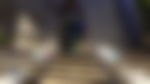 KiD X, one of the top 200 Overwatch players, was found using aimbot on a live stream. The audience took quick notice of the illegal activity and reported the player. Soon, his Overwatch account got permanently banned from Blizzard during the live stream.
Flex
Another guy who got caught using aimbot, but in Counter-Strike: Global Offensive. The esports team Grandpa Beret's player, Flex, used an aimbot during the 2015 ESEA tournament.
Flex was leading the team and was showcasing some excellent skills. But on a closer look, the organizers found he was cheating. So, he was banned from the tournaments. Later, his teammates informed him about their unawareness of Flex using an aimbot. Further, the esports player gave an excuse that he did so to stop his competitive gaming addiction.
Solo
Arguably, one of the worst acts of cheating is intentionally losing a match, which is also called match-fixing. Undoubtedly, this is an act of bad sportsmanship and disrespects the sport. The Dota 2 player Alexey Berezin, also known as Solo, sold his match for some money.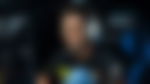 In 2013, Solo bet $100 that his team would lose the StarSeries Season 6 tournament. Further, he was supposed to get $322 for feeding 50 deaths to the opposition team. However, he got caught and faced a lifetime ban which was later reduced to a year. However, he never got the $322, and this amount became a meme in the gaming community, often used during suspicious activities.
Cloud9
Drug usage is one of the most traditional ways of cheating in sports, and it has also made its way to esports. In 2015, not just a single esports player but a whole team was on drugs to gain an advantage.
The notable Counter-Strike: Global Offensive team Cloud9 used Adderall in the ESL ONE Katowice 2015 to increase their performance rate. This was revealed by none other than Cloud9 member Kory "SEMPHIS" Friesen. Moreover, Cloud9 didn't face any penalty for the Adderall usage as the rules didn't prohibit drug usage, but after this incident, things changed about the drug usage before a competition.
Forsaken
Flex and the Cloud9 weren't the only Counter-Strike: Global Offensive cheaters on this list. Nikhil Kumawat, also known as Forsaken, used an aimbot at the eXTREMESLAND 2018 Asia Finals.
The organizers suspected the player of using any illegal method in his gameplay. So, they approached his PC to check it and found an aim bot which he saved under the name 'word.exe.' Further, Kumawat also used the cheat in the previous rounds. He cheated in another competition that year as well, the ESL India Premiership 2018 Fall.
Life
Lee Seung-Hyun, better known as Life, was arguably one of the best Starcraft II players. He made a name for himself, becoming the youngest Global Starcraft II League winner. However, he stained all his glory in 2015 with his wrongdoings.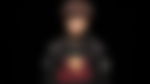 The young Korean was part of a significant match-fixing incident during a Starcraft II tournament. He was paid to abandon and lose matches. Further, he was also a part of a gambling scandal from which he was supposed to earn money for throwing matches. But authorities found his illegal acts and banned him from several tournaments. Moreover, he spent 18 months in prison for his match-fixing act and a $64,000 fine.
Phox and W3ak
Valorant is one of the most recent competitive first-person shooters. So many players are spending hours honing their skills, but some don't want to do hard work even on this new game.
Valorant hosted the first big-scale tournament in 2020, The PAX Tournament. Two-rising pro players, Phox and W3ak of Echo 8, were found cheating. Later, the Riot Vanguard anti-ban detected their illegal acts and banned them from the game.
ADVERTISEMENT
Article continues below this ad
D1ablo
This is one of the classic and early incidents in the esports scene. Tom Newman, famously known as D1ablo, was found cheating in a tournament. However, he didn't cheat to improve his game or anything, but his act was incorrect.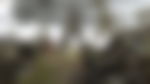 ADVERTISEMENT
Article continues below this ad
Back in 2007, D1ablo joined the esports team FatGames. But he was not eligible to participate in a Call of Duty 4: Modern Warfare tournament because of the tournament's rules. So, he instead attended that event via his teammate's account. Soon the organizers noticed this wrongdoing, and both D1ablo and FatGames faced the consequences, a six-month ban, and losing several good deals.
The game developers and tournament organizers are trying to do their best to eliminate these hackers and cheaters because these kinds of esports players spoil the joy for others. What do you think should be done to decrease cheating in esports?
Providing feedback will help us make your experience better.
Enjoyed Your Read? Let us know how likely you are to recommend EssentiallySports to your friends!
Edited by: