Top 5 Animal Crossing: New Horizons Myths Decoded
Published 08/29/2022, 8:10 AM EDT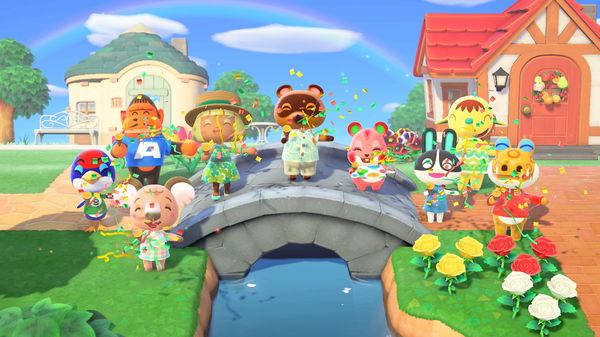 The video game community has been full of myths. The internet is full of such stories. Further, the fan-favorite video game Animal Crossing: New Horizons is also full of myths. However, most myths turn out to be false, but some can still turn out to be true.
Animal Crossing: New Horizons offers the best social simulation experience to fans. Nintendo developed this game and released it for their console Switch in 2020. The game also became famous among fans as it allowed them to showcase their creativity while redesigning the in-game islands.
ADVERTISEMENT
Article continues below this ad
But players also explore the game when bored of redesigning the islands. However, some players explore the game to bust various myths and discover secrets in the games. Recently, the YouTuber, NookNews, explored the game to break some of the Animal Crossing: New Horizons myths.
Three busted Animal Crossing: New Horizons myths
NookNews decided to bust the famous myths about the bell on top of the school rings every hour. The game has an item called "Cuckoo Clock," which rings every hour. So, the YouTuber visited the school's bell at nine o'clock. However, the bell didn't ring, busting the myth about the school bell ringing every hour.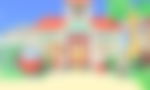 Then the YouTuber decided to check another myth that the villagers won't attend a player's birthday party upon travelling far in the future. So, NookNews traveled far in the future to test this myth. Surprisingly, the jock koala villager, Lyman, was at the door to take the YouTuber to his birthday party. So it seems the myth wasn't true.
The other myth that the YouTuber planned to try was tricking Zipper T. Bunny to fall into a pithole. So, NookNews dug a pithole however, he couldn't get the bunny to fall. Instead, the Animal Crossing: New Horizons content creator himself fell into the pithole.
Two confirmed myths in New Horizons
ADVERTISEMENT
Article continues below this ad
NookNews also tested the myth about the in-game mythical sea-turtle character Kappa'n not responding to player's reactions. The YouTuber tried various reactions but Kappa'n didn't respond and continued his sleep. And, the sea-turtle character only responded upon getting into a conversation with him.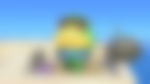 The Animal Crossing content creator tried another birthday myth. There was a myth about Isabelle wising players on birthday while Tom Nooks doesn't. So, NookNews traveled to his birthday and then visited both the characters and only Isabelle wished him for his birthday. So another ACNH myth which got confirmed through the YouTuber.
ADVERTISEMENT
Article continues below this ad
WATCH THIS STORY: Ranking The Highest Selling Nintendo Games of All Time
Were you aware of these Animal Crossing: New Horizons myths? Let us know in the comments below.
Edited By: Vibhanshu Kumar