Top 5 Funny Animal Crossing: New Horizons Mods That Will Make You Stomach Hurt Laughing
Published 09/24/2022, 3:50 PM EDT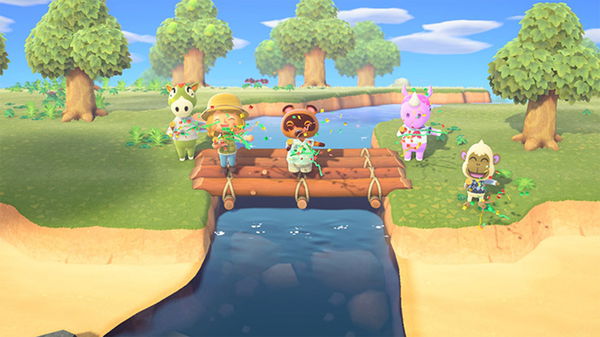 Animal Crossing: New Horizons fans take the crown if we talk about creativity among gamers. They come up with over-the-top designs for their islands and crazy creations. Sometimes their creations also offer a good laugh. But the fun and craziness skyrocket to another level when mods get involved.
ADVERTISEMENT
Article continues below this ad
Mods are not a new term in the gaming community. It has existed for ages; nearly every video game had a mod. If you want to know what a mod is, we can say it's an alteration in the video game that fans or third parties introduce to the original game file.
ADVERTISEMENT
Article continues below this ad
New Horizons fans already create unique islands with what the game naturally offers. But sometimes, the Animal Crossing fans go wild with the mods to create something unbelievable. But sometimes, they develop mods to burst someone into laughter. Let's look at some such fun mods.
Cursed Animal Crossing Villagers
We have seen in movies, cartoons, and many TV shows where a curse can swap two characters' bodies. An ACNH modder created something similar in the New Horizons world. There is a mod where you can curse two villagers and switch their characteristics.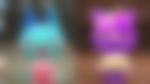 Using this mod, you can make Bluebear look like Bob and vice versa. Further, you can also try this on other villagers. Undoubtedly, this mod would lend the power to create more unique villagers in the game.
Be the Animal Crossing: New Horizons Jesus
We all have heard about how Jesus Christ shocked everyone by walking on water. Many in real life tried to recreate this instance. Moreover, this instance has even traveled to different video game worlds. However, this wish to walk on water became a reality in video games.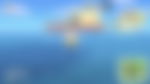 Many modders created mods for games allowing players to walk on water. Even Animal Crossing: New Horizons has a mod that lets a player walk on water. However, this Nintendo game mod takes a step further, and players can not only walk on water but also run and sit on the water. Also, a glitch in the game lets you do the same.
Skate around the island
If walking on water isn't enough for you, how about skating? In Animal Crossing: New Horizons, players can create an ice ring and then skate over it. However, they are not that huge, and ice is not always available in the game.
So why not skate on land when there is no ice? It does sound like a madman's word, but Animal Crossing fans made it possible with mods. There is a mod in-game, using which players can skate on land. Moreover, this mod allows players to pass through objects, but they can get stuck sometimes in a tree or item.
Drown the Dream Island like Atlantis
We all have heard about the tales of Atlantis. It was a technologically advanced city that faced the wrath of gods and drowned in the ocean. If you are a fan of this tale of Atlantis getting sunk into the sea, why not try it?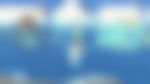 Animal Crossing: New Horizons modder created a mod, using which you can drown your entire dream village in water. This mod is hilarious as all your villagers are standing underwater like they can breathe underwater while you are swimming on top of them. However, Tom Nook doesn't like being drowned, so he moves his office to a void space on the game's map.
How about a house for a wardrobe?
ADVERTISEMENT
Article continues below this ad
Nintendo offers some good outfits for players to wear. But if they don't match your style, then modders are there to solve this issue, as they create custom outfits for players to try. But sometimes modders end up making something unworldly but hilarious too.
The ACNH modders also create custom house builds for players to use on their islands. But they thought, why not turn your home into an outfit? Players can wear home as an outfit using a mod. Now you and your home can travel, even on Dodo Airlines. Undoubtedly, this is the funniest mod in the game.
ADVERTISEMENT
Article continues below this ad
WATCH THIS STORY: Ranking the Best K.K. Slider Songs in Animal Crossing: New Horizons
There are more such crazy mods available for players to try. And a lot of those mods will make you hold your stomach in pain because of the laughter it provides. But ACNH fans should remember this required a jailbroken Nintendo Switch, and mods can glitch the game on multiple occasions.