Did Xbox Miss a Trick by Leaving Out These Five Games In the 95-Minute Bethesda Showcase?
Published 06/14/2022, 8:00 AM EDT
You all know that the Xbox Bethesda showcase became a grand success as Microsoft revealed 30 plus games for the Xbox Series X. But what you don't know is there are a lot more games coming out soon. So, we would like to shed some light on those titles that never reached the spotlight. 
ADVERTISEMENT
Article continues below this ad
Microsoft limited their game announcements, as they had to focus more on the anticipated titles. After all, fans eagerly waited for information about Redfall, Forza Motorsport, Forza 5: Hotwheels, and Gunfire Reborn.
ADVERTISEMENT
Article continues below this ad
WATCH THIS STORY –  From Call Of Duty To Minecraft: Ranking The Highest–Selling Video Games of All Time
As a result, the franchise had to halt at a certain point due to the time constraint.
Top 5 games that missed the Xbox – Bethesda Showcase!
So, now let's look at the games that Microsoft missed at the event.
Indiana Jones Game
Last year, Bethesda reported the development of the Indiana Jones game in collaboration with Machinegames and LucasFilmgames.
They had claimed that the title might release soon, but there was no further comment from them. Apart from that, fans complained about not getting an AAA experience from MachineGames as their previous game, Wolfenstein: 2, came out five years back. Even after that, the Microsoft showcase mentioned nothing about this 'original story.' So, for now, we urge fans to be patient as we believe Xbox will release this massive project soon.
The Elder Scrolls 6
Fans expressed their sorrow as Xbox omitted the Elder Scrolls 6.
Microsoft had announced the game in 2018 as the Skyrim sequel but commented little on it in later years. So, fans expected a small update about it at the showcase. Unfortunately, there was no update as the franchise focused more on Starfield. After all, the studio was out in 25 years of hard work and detailing to release its first new IP. Hence, we request fans to wait as Elder Scrolls will be available soon.
Senua's Saga: Hellblade 2
The neglect of this title during the Xbox showcase was demeaning as it ranked on the list of anticipated releases.
Apart from that, the game's developer, Ninja Theory, was regular with its game updates and details. But with no mention from the franchise at their bit, it was clear that the title was not coming out in the next 12 months. 
State of Decay 3
Fans highly anticipated the gameplay reveal for the State of Decay 3 as its trailer came out two years back.
Sadly, they had to hold their horses as Microsoft did not comment on it. A few years back, undead labs reported a toxic workplace affecting game production. But later, they also mentioned overcoming it as they commented upon the game coming out soon. Now, all we can do is wait for this zombie genre to release on screen.
Perfect Dark
ADVERTISEMENT
Article continues below this ad
The classic N64 game Perfect Dark gifted one of the most loved characters, Joanna Dark.
The game first came out in 2000, which grabbed the attention of Xbox Games Studios as they announced a reboot. Unfortunately, they provided no information about the game, not allowing fans to enter the dark side with her. 
ADVERTISEMENT
Article continues below this ad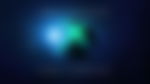 What is your take on the missed out games? Let us know in the comments section below.