Top 5 Most Expensive Items Owned by MrBeast
Published 06/25/2022, 8:50 AM EDT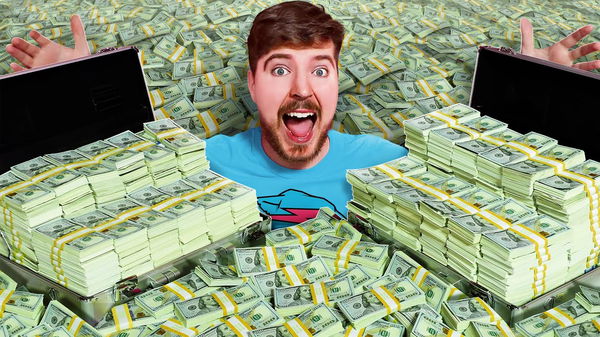 MrBeast is one of the most influential celebrities in the world. He has earned his respect by creating some of the most creative YouTube content to date. Fans know him for his expensive stunts and bizarre purchases, as he's never missed a chance to enthrall them through his videos.
ADVERTISEMENT
Article continues below this ad
He is the mastermind behind the $456,000 squid game parody and the architect of a real-life, Willy Wonka Factory. Jimmy's expensive projects have indirectly helped him bag a staggering net worth as people seem to re-watch them. To talk in numbers, Forbes ranked MrBeast as YouTube's highest-earning creator, earning an estimated $54 million in 2021.
ADVERTISEMENT
Article continues below this ad
So now, let's look at the five most expensive things Jimmy has bought with his staggering net worth.
Top 5 MrBeast owned bizarre-expensive items!
Jimmy Donaldson, popularly known as MrBeast in showbiz, owns some of the most priceless items in the world. While some of them were presented as gifts, the others were created on his special requests. So, be it the easy way or the hard way, Jimmy owns it all. 
HackSmith's LightSaber
A few months back, MrBeast had given over $10,000 to fellow YouTuber, Hacksmith, to create a real-life Lightsaber.
The project was a grand success as Hacksmith built two instead of one. The duo featured the items in a video showcasing how they looked in real life.
WATCH THIS STORY: The Most Ridiculous Things YouTube Star MrBeast Owns
Apart from that, MrBeast highly appreciated his efforts, as he had created a marvel. Plus, Jimmy became one of the few people to own such an item. 
ZHC's Custom Tesla
MrBeast has some of the coolest friends on the planet, as they don't miss a chance to shower him with creative gifts. A prime example of this is his friend and fellow Youtuber, ZHC, that gifted him a custom-painted Tesla worth a million.
Interestingly, ZHC had wrapped the Model 3 in a light blue color to honor MrBeast's original channel logo. Apart from that, Zach also added MrBeast's iconic Tiger/Leopard print. To talk in numbers, a base Model 3 is worth $60,000, so we believe the gift crossed a million. 
ZHC's custom MrBeast house
Apart from gifting his friend a custom-made Tesla, ZHC presented an entire house to MrBeast. He painted the walls with things connected to his life, alongside a sweet portrait of the two.
Zach had designed the house precisely as it showcased some of the most minute details of Jimmy's life. So, not mentioning it under MrBeast's most valued possessions will be a rookie mistake.
The White Lamborghini
We've all seen a bunch of Lamborghinis driving around in the background during MrBeast's videos. But does he own any of them? Well, let's find out.
One day, MrBeast walked into a Lamborghini showroom and scouted different colors on display. He later started asking questions like, "Have you lived in a Lamborghini?", and "How many horses does it have?"
The attendant felt like it was a waste of time until he quoted about buying it. Jimmy quickly purchased a white beast and walked with it. Now, he is the sole owner of a white Lamborghini.
BMW i8
ADVERTISEMENT
Article continues below this ad
Apart from owning the Italian beast, Jimmy also has a BMW i8.
The car is worth over $120K and has one of the best interiors in the world. Donaldson shot a sole video to showcase his prized possession as he gave his fans in-depth footage of this marvel.  
ADVERTISEMENT
Article continues below this ad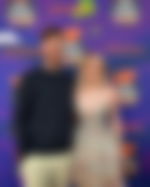 What are your thoughts about MrBeast's expensive possessions? Were you aware of them? Let us know in the comments below.