Top 5 Nintendo Switch Games That Can Replace Your Animal Crossing Obsession
Published 07/22/2022, 5:24 PM EDT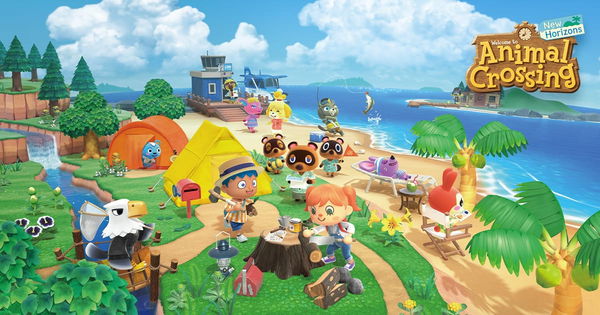 Nintendo has some of the most brilliant games in gaming history. There is no doubt that titles like Mario and The Legend of Zelda are fan favorites. Especially Animal Crossing, a game with adorable characters and easy gameplay, is one of Nintendo's best products recently.
ADVERTISEMENT
Article continues below this ad
But just like Animal Crossing, some other games developed by Nintendo can give fans quality game time. As well as value for money, with their adorable gameplay, base building, and free-roaming aspects. Here are the top 5 Animal Crossing alike games that fans can enjoy on Nintendo Switch.
ADVERTISEMENT
Article continues below this ad
5. Kirby and the Forgotten Land
Developed by HAL Laboratories and published by Nintendo Kirby and the Forgotten Lands was released on March 25, 2022. This is the only 3D Kirby game so far, and according to GamesRadar might also be the last. A release for Nintendo Switch, Kirby and the Forgotten Lands is the thirteenth mainline game in the series.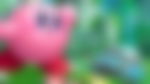 In fact, Kirby has long been a fan favorite but due to its 2D platforming approach, had to suffer. After the latest release, Kirby has once more gained popularity among fans with its new 3D visualization and extremely cute characters.
The game is a puzzle solver and focuses on Kirby, a pink blob, who has the ability to suck in any object and copy its powers. Presently, the game can be brought for $59.99 in the Switch store.
4. Townscaper
Described as more of a toy rather than a game, Townscaper was developed by Oskar Stålberg and published by Raw Fury. The game is basically a click-to-build sort of game, with many different building blocks and colors to try. It was built in the Unity engine and has a very aesthetic vibe to it.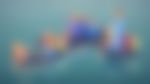 The game does not have a multiplayer system and can be played on Android, Web browser, Nintendo Switch, Xbox One, iOS, etc. It does not have any story mode and is basically a terraforming experience at most, but has very immersive gameplay mechanics to keep players from leaving it.
3. Garden Story
Garden Story is sort of similar to Legend of Zelda, but with more adorable characters and more wholesomeness. It was developed by Picogram and published by Rose City Games and Limited Run Games. It is a sort of action RPG game, where you play as a guardian for the grove and can meet many fruit and vegetable-like characters while searching for the Truth.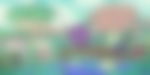 The game is available on Xbox One, Microsoft Windows, macOS, Nintendo Switch, and Macintosh operating systems. It can be brought for $13.39 on both Steam and Nintendo Store.
2. Cat Cafe Manager
Cat Cafe Manager is one of the best strategy games available on Nintendo Switch right now. It was developed by the Roost Games and published by Freedom Games. In Cat Cafe Manager the player plays a Cafe owner in the sleepy village of Caterwaul Way and must rebuild their grandmother's cat cafe.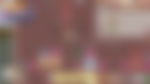 The game is available on both Microsoft Windows and Nintendo Switch and can be brought for $19.99. It was initially released on 14 April 2022.
1. Pokemon Legends: Arceus
ADVERTISEMENT
Article continues below this ad
Pokemon is no doubt one of the best Nintendo products to date. It is one of the most sold video games in the industry and has a huge fanbase. Pokémon Legends: Arceus is a 2022 action role-playing game developed by Game Freak and published by Nintendo and The Pokémon Company for the Nintendo Switch.
It is part of the eighth generation of the Pokémon video game series and serves as a prequel to Pokémon Diamond and Pearl.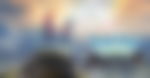 ADVERTISEMENT
Article continues below this ad
Although the game does not have a multiplayer yet, it is still fun to play in single-mode only. The game can be purchased for $59.99 on both Amazon and Nintendo Store.
WATCH THIS STORY: Ranking The Highest Selling Nintendo Games of All Time