Top 5 SMG's in the Latest Season 6 of Call of Duty: Warzone
Published 10/11/2021, 12:12 PM EDT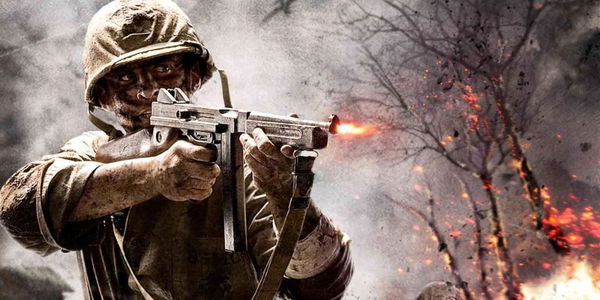 ---
---
Call of Duty: Warzone Season 6 has brought some interesting weapons. There's a new SMG named LAPA which players can obtain as a reward during The Haunting Event or via Blueprint in the Store.
ADVERTISEMENT
Article continues below this ad
SMG's have been a choice of great many Warzone players due to their fast firing rate and mobility. This weapon class is perfect for running and gunning scenarios and close-quarter battles. But with these many different SMGs to choose from, which will be the best for you. Here are the top 5 SMG in the latest Season 6 of Call of Duty: Warzone that you might want in your arsenal.
Best SMG's in Call of Duty: Warzone Season 6
ADVERTISEMENT
Article continues below this ad
1) MAC-10
The first spot goes to the MAC-10 SMG. This is due to how perfectly it fits with Warzone Season 6's setting. In Season 6, the map will have numerous WW2 bunkers where the MAC-10 SMG fits in perfectly. The weapon has a quick-firing rate paired with its lightweight nature. This will offer players excellent mobility. Controlling the MAC-10 SMG Warzone Season 6 is pretty easy too, making a wonderful option.
2) Bullfrog
Bullfrog is an equally compelling choice as the MAC-10 SMG. The Bullfrog has a large ammunition capacity and when paired with its tremendous bullet velocity, it can easily take down more than one enemy. The gun had shined in Warzone Season and even was the meta for the season. And if it happens this season as well, then it won't be a surprise.
3) PPSh-41
PPSh-41 rise to greatness started after the balancing update of Warzone Season 3 reloaded. The gun has since been a faithful companion and has great damage numbers. Players can attach several attachments to unlock the gun's full potential.
4) LC10
Another excellent weapon in Warzone Season 6 is the LC10 SMG. The weapon was added in Season 2 and has seen a lot of changes. Despite the changes, the gun hasn't lost its flair. LC10 excels in mid-range combat and is an absolute beast at that. However, the gun loses when it comes to close-range encounters.
ADVERTISEMENT
Article continues below this ad
5) Fennec
The last on this list is the Fennec SMG. The SMG was once an excellent pick but has been dropped by the Warzone community due to its limited range. The still makes a great addition to your arsenal due to its crazy firing rate and bullet speed.
ADVERTISEMENT
Article continues below this ad
Trending Stories