Top 10 Fortnite Chapter 4 Season 2 Secrets You Missed!
Published 03/12/2023, 3:20 PM EDT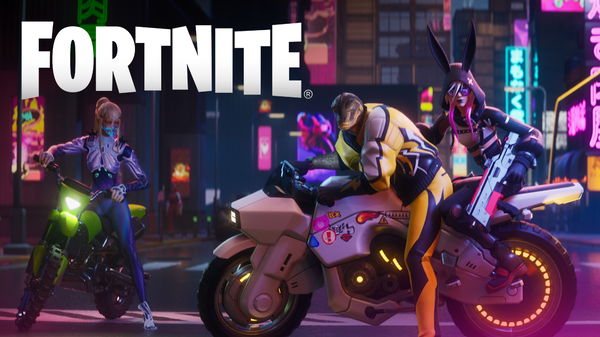 The Fortnite community is losing its mind with the latest Chapter 4 Season 2. There is a new biome, a new futuristic city called Mega City, and lots of new characters. If this is not enough, Epic Games has also collaborated with a fan-favorite anime series, Attack on Titans for the new Season 2.
There is so much to do in Fortnite that they may lose out on many of the game's features this season. But they won't have to worry about anything since we've got them covered. Here are several Fortnite Chapter 4 Season 2 facts that many fans may not be aware of.
10. Homage to Attack of Titans
ADVERTISEMENT
Article continues below this ad
Fortnite revealed Attack on Titan protagonist Eren Yeager found his way into Fortnite via an amazing poster. Eren might be seen standing in front of the Mega City wearing his Survey Corps uniform as well as the ODM gear in that poster. However, it is not just a normal poster revealing this famous anime character.
Many fans pointed out how this Fortnite poster looks similar to the Attack on Titan poster. The Cyber Dragon in the Mega City is positioned similarly to how Colossal Titan stands in the Attack on Titan poster.
9. Akira bike slide
The Eren Yeager reveal wasn't the only one, as the game had another famous anime reference. In the cinematic trailer for Fortnite Chapter 4 Season 2, the newly-introduced character Thunder could be seen doing an amazing slide with his bike. But it is a reference to the 1998 anime movie called Akira.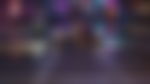 Those who have seen this cyberpunk action anime film may recall Mitsuru Kuata performing the classic slide with his red bike.
8. Thunder is Godzilla
The newly-introduced character in this season is Thunder, who looks like a big lizard. But on a closer look, he might look similar to the famous reptilian monster Godzilla. This is not wrong cause this character's design is possibly based on that big monster only.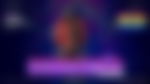 Even the game dropped several hints which link Thunder to Godzilla. His code name is LocalZilla and his spray shows him towering over the buildings in Mega City like Godzilla in the movies.
7. Dash to climb buildings
One of the things that fans were looking forward to this season was the Kinetic Blade, which is like futuristic lazar katanas. But these are not just some cool-looking swords, as they also introduced a new move called Dash attack. With this move, the player charges toward an enemy at speed and slashes them.
But this slashing attack can also be used for climbing buildings. Players can do three dashes in a row with zero cooldowns, which they can utilize to climb high places.
6. Eliminate Sunflower for Thunder Shotgun
Chapter 4 Season 1 introduced many new weapons, and Thunder Shotgun was one of them. But with the new Season 2, many of those weapons from the previous season are unavailable. However, players can still get Thunder Shotgun.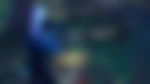 But there is one limitation: this gun can only be found using a single method. The players need to eliminate the NPC Sunflower at the farm, as a Thunder Shotgun would spawn after her death. It is unknown if it's a glitch, but this is the only way to get this weapon.
5. Mega City bait
Fortnite undoubtedly hyped up the fans with the previews of Mega City in the trailer and pictures it revealed earlier. But now that Chapter 4 Season 2 is out, the futuristic city is finally available for the players to explore and fight against each other.
But now, when this futuristic Mega City is available in the game, it looks a little different from what everyone saw in trailers. The city now looks more compact, and some places seem missing. Either the city will upgrade over the next few months, or Epic Games changed their original plans.
4. Classic 1v1 Samurai Battles
There are many classic samurai dueling sites to be found on the outskirts of the new biome. Those dueling grounds will feature two katanas for the players to cross the blades in a 1v1 fight.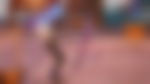 If there are no players at the arena to cross katanas against, Fortnite players can use the bounty board to lure others at these 1v1 samurai dueling grounds.
3. Unlimited health recovery spot
The Steamy Springs is a new addition to Fortnite in Chapter 4 Season 2. It is a very relaxing POI in the game that might want players to take a dip there. But maybe that is what that spring is for in this battle royale game.
Players can regenerate their health by taking dips in the Steamy Springs. As long as they will stay there, their health will keep regenerating. So it is an unlimited health recovery spot on the map.
2. Get the Legendary Cache fast
Fortnite players might want to take time and slowly explore Mega City and all the other new spots. However, taking your time wouldn't be advisable for some aspects of the game, like the Legendary Cache.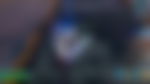 ADVERTISEMENT
Article continues below this ad
Players can get unique weaponry and items in the Legendary Cache. However, if players take too long to open this cache, they will receive mostly useless items.
1. More chests this season
Epic Games want to give more to fans with each season. They added 316 more chests in Chapter 4 Season 2. This battle royale game now has a total of 1,153 chests.
ADVERTISEMENT
Article continues below this ad
WATCH THIS STORY: Everything You Need To Know About Fortnite's Doomsday Device
There are many more fascinating details about Chapter 4 Season 2. Let us know if you knew these facts or if you discovered any new ones.