Treyarch Reveals Interesting News About Zombies Player Count in Call of Duty Black Ops Cold War
Published 03/30/2021, 2:37 PM EDT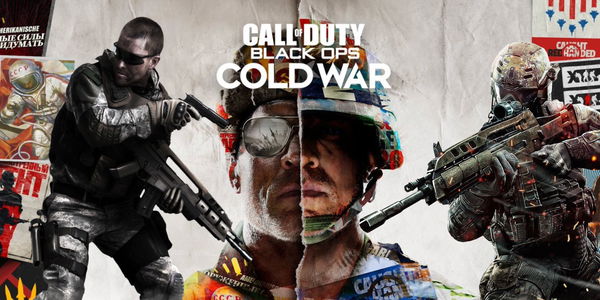 ---
---
The zombie mode of the Black Ops Cold War seems to be dying. However, a recent report has revealed interesting information that points towards something else. It broke the popular myth as the player base for the game mode has seen an unprecedented rise. The latest title has indeed improved the fan following of the game, thereby bringing it under the spotlight.
ADVERTISEMENT
Article continues below this ad
The introduction of Outbreak mode and the addition of zombies in the Warzone has certainly helped its popularity. This has also propelled the titles to new heights of success, and news from Treyarch confirms it.
ADVERTISEMENT
Article continues below this ad
More people have played Black Ops Cold War Zombies than any other prior game – via @Treyarch

— TheGamingRevolution (@TheGamingRevo3) March 29, 2021
The gaming studio is routinely coming up with elaborate updates dedicated to zombie mode. The second season of the title has added a wide range of content, weapons, and changes that the fans will appreciate greatly. It is safe to say that the zombie game mode is here to stay and it won't be taken away from the limelight any time soon.
New in Zombies:

• New Outbreak region: Sanatorium (Night)
• New Outbreak Objective
• New Outbreak Intel
• New Outbreak vehicle
• XP + Battle Pass XP in Dead Ops Arcade 3
• Apply Blueprint feature
• New Onslaught content
• Gameplay improvements, stability & bug fixes pic.twitter.com/Jwa2bpQvkC

— Treyarch Studios (@Treyarch) March 29, 2021
Twitter reacts to Treyarch's news about Black Ops Cold War zombie mode
The latest news has shattered the negative rumors. This revelation was surely going to attract reactions from the fans, as more rumors of standalone zombie titles continue to make their round.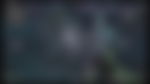 The zombie mode has barely ever gone completely free-to-play, and the integration with Warzone is something new. Players have definitely loved the inclusion of this mode, as it will also pave the way to further the storyline.
Have they ever made it free to play multiple times before?

— ModernWarzone (@ModernWarzone) March 29, 2021
A standalone or a free-to-play game is definitely going to help enhance the zombie mode's popularity. However, this fan disagrees with the rumors, as he deemed it a dangerous move that will kill classic zombie mode.
Great, now every zombies installment will be multiplayer friendly…
rip classic zombies I guess

— adem (@adxm72) March 29, 2021
More fans showed up on the thread, as the novel approach to the zombie mode is going against golden days.
Yep. Zombies as we know it is done. It's gonna be all about scrap, looting, and score-streaks

— The Warrchitect (@The_Warrchitect) March 29, 2021
This fan pointed out a crucial flaw with the latest iteration of zombie games. He called it a dumbed-down version from what it originally was, and it is favorable for a newer audience.
It's because it's easier to get into….. I mean let's compare die maschine to voyage 😂😂😂

— teamcon (@teamcon021) March 29, 2021
This fan suggested that the BOCW zombie mod does not feel like what it used to. It does not contain the same roster of characters, and their personalities are not appealing enough.
ADVERTISEMENT
Article continues below this ad
The only reason is because its so easy to jump in from wherever you come from. If you look back we had maps like Blood and Gorod Krovi, but now that we have a super accessible game the character and personality has been fully ripped away. CW is really hard to play more than 3hrs.

— Frozen (@PvPFrozen) March 29, 2021
This news may have not satisfied the long-term fans, but the game mode has surely benefited from it. The new outlook on the Zombies mode will bring a new wave of fans, which will help the studio produce more content. If the popularity continues to surge, then the day won't be far when Treyarch rolls out a standalone zombie title.
ADVERTISEMENT
Article continues below this ad