Fortnite Star Ninja Ends 7-Day Hiatus With an Emphatic 5-Word Message to His Fans
Published 09/09/2022, 8:30 AM EDT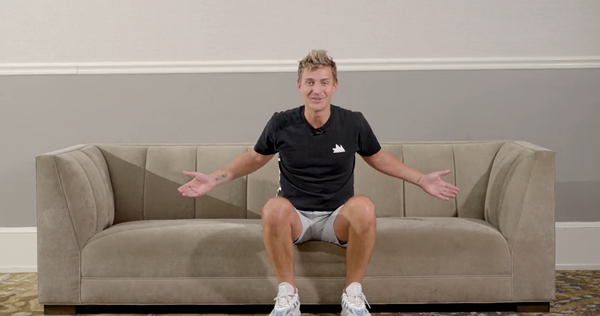 After his sudden dropout from the live stream on September 1, fans were a little worried about Ninja leaving his platform. But now it has been cleared that he is not going anywhere and instead is coming back even stronger. According to his recent tweet, the 31-year-old Fortnite streamer announces that he is going to stream "Everywhere!"
ADVERTISEMENT
Article continues below this ad
In his tweet, the pro-Fortnite streamer said that he is going to stream not just on his home platform Twitch, but also on YouTube, TikTok, Facebook, Twitter, and Instagram. Everyone was surprised by this because no platform allows users to stream on so many platforms, thus it is really quite an accomplishment.
ADVERTISEMENT
Article continues below this ad
Streamers and fans in shock after Ninja's massive return announcement
After Ninja posted his tweet saying that he has been taking some time off but now he is back to stream "Everywhere", a flood of comments came rushing through from fans and streamers alike. SypherPK, who Ninja had his last stream with, said that Ninja might get "stream sniped" on every platform. For those who are unaware, Stream snipe is a term used by streamers for when other players interfere with the streamer's gameplay while following them through their live stream.
Bro is about to get stream sniped on every platform 😂

LET'S GOOOO!

— SypherPK (@SypherPK) September 8, 2022
Notably, many streamers, including DrLupo, CourageJD, Timthetatman, and many more commented and congratulated the Fortnite streamer. Although, one thing that backfired for Ninja was when fans pointed out that he faked his mental breakdown to make such announcements.
Many fans thought it was unnecessary and looking at the sensitivity of the issue wasn't appreciated much. Yet, most of the fans were just simply happy for their beloved streamer to return with a happy and goodwill to stream again.
haha, that mental breakdown I had on stream? all sorted now! oh and also I have a platform change to announce, isn't that weird? how that just happened? anyway, remember kids: mental health is definitely a serious issue that is not suitable fodder for PR stunts! keep it 💯👊 https://t.co/oBbWZKJMar

— Chris Higgins 🔚 (@higgyC) September 9, 2022
Future of Ninja in the streaming industry
According to reports from September 2020, Ninja had a multi-year contract with Twitch since he moved to the platform after leaving Mixer. And since the contract was not disclosed, it was shocking for fans to know that Twitch actually allowed such a stunt to happen.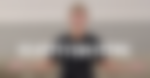 Also, according to Ninja's Pillar profile, he has kept YouTube as a priority where Ninja Gaming and Ninja Shorts links are at the top followed by Instagram, Facebook, Twitter, and then Twitch.
ADVERTISEMENT
Article continues below this ad
Based off his link list – YouTube seems to be the priority but great to see he's gonna be everywhere. Hope this will be a trend many streamers. Also, interesting that TikTok was the bottom of the link list. TBH expected announcement he signed with Tiktok exclusively pic.twitter.com/JF7SLjfyv0

— Vixie Rayna (@VixieRayna) September 8, 2022
It is also to be noted that, not just Ninja, a similar pattern of popular Twitch streamers migrating to YouTube was observed lately. Streamers like FaZe Swagg, Fuslie, LilyPichu, Sykkuno, and many more from the last few years, have moved to YouTube. Thus it is interesting to see if Ninja might also reveal a contract of some sort, or if he is planning on something else.
ADVERTISEMENT
Article continues below this ad
WATCH THIS STORY: Biggest streamers who left Twitch and switched to YouTube 
What are your thoughts on this? Let us know in the comments below.