Twitch Streamer Shatters Ninja and Drake's Record to Register Second-Highest Concurrent Viewers
Published 05/27/2021, 1:17 PM EDT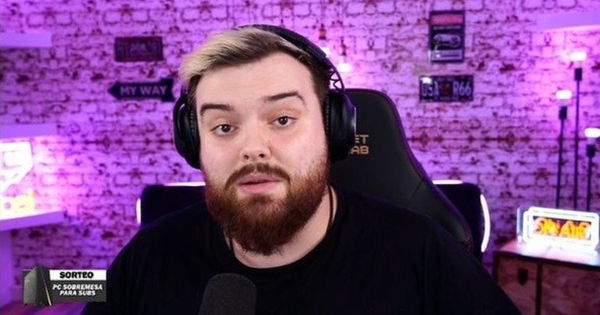 ---
---
It looks like Spanish streamers have sworn to break the internet with their streams. Earlier this year, Spanish streamer TheGrefg broke Ninja's record of Fortnite stream. Today, another Spanish streamer came very close, almost touching TheGrefg's concurrent Twitch viewers.
ADVERTISEMENT
Article continues below this ad
Ibai Llanos Garatea just smashed 1.5 million concurrent viewers today on Twitch. With that, he managed to take second place on Twitch's concurrent spot.
Today during the LA VELADA DEL ANO, also called The Evening of the Year, he did a four-hour-long stream. This stream also had content creators and streamers from Spain, including former League of Legends pro, Antonio "Reven" Pino.
ADVERTISEMENT
Article continues below this ad
What was the broadcast about?
The live stream was done from a boxing ring, which was hosted by Ibai Llanos. Along with Llanos, multiple commenters, competitors, and even staffers were present for this match. This live stream got 1,538,645 concurrent viewers, along with an average of a million viewers.
The data was calculated by Twitchmetrics for a four-hour stream. All of these digits now put Ibai right behind David "TheGrefg" Martinez having the most concurrent viewers. Until last month, Ibai had 73,000 viewers. These viewers were mostly through variety streaming.
About Spanish Twitch streamers
Along with being a streamer, Ibai Llanos Garatea is also an Esports commentator. Streaming his content on Twitch and YouTube, Ibai also used to be a presenter for G2 Esports.
ADVERTISEMENT
Article continues below this ad
In his career being a streamer, Llanos carried out several major events such as the "La Liga Santander Challenge" or charity collaborations with La Liga Santander and Banco Santander.
In 2014, he started his career in League of Legends. Later that year, during the Season 7 LVP Honor Division, Ibai did his first-ever narration in the League of Legends match between wSystem and PainGaming.
ADVERTISEMENT
Article continues below this ad
Now, Spain has two top spots in terms of concurrent viewership on Twitch, as earlier TheGrefg broke a record of Ninja. Now, let's wait and see who comes closest to these numbers and whether Spain will bag these positions yet another time.