Twitter Drama Over Animal Crossing New Horizons' Joke Takes Over the Community
Published 09/16/2021, 11:55 AM EDT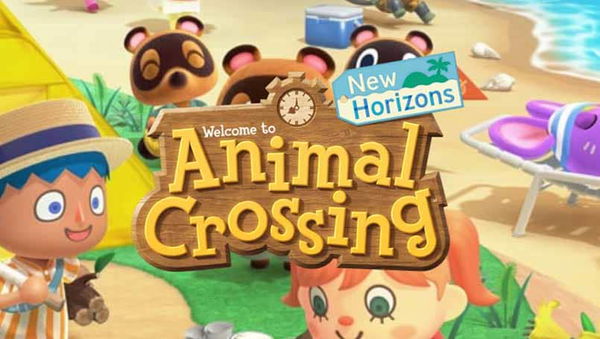 ---
---
Highly unlikely aspects of Animal Crossing New Horizons began to trend all over Twitter. It had no bearing on the actual game, but more to do with the few members of the community. Recently, several community members were spotted sharing a rather amusing joke that made fun of the franchise's name. This simple joke quickly became the centre of major controversy as some members accused more prominent content creators of stealing them.
ADVERTISEMENT
Article continues below this ad
It is nearly impossible to pinpoint from exactly where it all began, as there is no concrete evidence of its origin. However, the joke was pushed into the limelight because of individuals who have amassed a larger audience.
ADVERTISEMENT
Article continues below this ad
why did they call it animal crossing if the animals always sit in my path. i can't cross. i am animal standing.

— anika 🦢 – is a spooky fairy (@anikaofpomme) September 15, 2021
Twitter community of Animal Crossing New Horizons turned into a battlefield
No sooner did the accusations flew the community soon found itself stuck on a battlefield. A certain aspect of the users stated that popular content creators blatantly steal content without offering due credit. This unruly practice downplays the originality of the actual creators, who really came up with this idea.
okay. just because ur a big account doesnt mean u can be a scumbag and a bitch. u should steal content from small accounts /j

— jama 👿 – judas era (@nwintendo) September 15, 2021
ADVERTISEMENT
Article continues below this ad
Following the massive drama on the social media website, another popular content creator, Annabel, explained the recent events. She provided a detailed rundown of the entire event that led to this massive controversy. A Twitter user with a rather smaller fan-following accused a massive channel of taking his content offering no due credit.
context is key. many of you got the joke, but i see a lot of you are waking up to drama & are super confused, so let me try to explain a little better:

(i've included light & dark versions for accessibility! if you require a typed version bc you use a screenreader pls DM) https://t.co/XbOgHKokDm pic.twitter.com/V1Uw2aPm8Y

— annabel™️ content creator of only original content (@plantabel) September 16, 2021
ADVERTISEMENT
Article continues below this ad
This quickly turned into a massive banter between the community members, as fans shared the joke repeatedly. No matter where you stand in this controversy, but stealing content without offering due credit is a serious crime. It takes a lot of effort, time, and expertise in the particular field to come up with an original content piece. Blatant theft of intellectual property, be it a seven, a simple joke still amounts to as a crime. Although, the modern era of content creation has definitely changed, as creators have popularized unoriginal formats of content creation.
Watch this story: Video Game Franchises Returning to Consoles
Trending Stories