Twitter Owner Elon Musk Baffles MIT Scientist Among Several Others With an Uncanny Elden Ring Reference
Published 05/08/2022, 3:15 PM EDT
Elon Musk is known for his deep interest in technology and, without a doubt, he's great at it. But the business magnate also has a lot of interest in other fields as well, and gaming is probably on the top of them all. Why? Because the Tesla co-founder has had a huge passion for video games since his childhood days. And now, he has added Elden Ring to the list of his favorite titles.
ADVERTISEMENT
Article continues below this ad
Well, it seems to be the case, going by a very weird tweet by Elon Musk. While replying back to a person on Twitter, he revealed the big secret about the latest game he's hooked onto. Which is none other than FromSoftware's blockbuster RPG Elden Ring.
ADVERTISEMENT
Article continues below this ad
Elon Musk joins millions of other Tarnished players as he jumps on the Elden Ring hype
The most anticipated release of the year has swayed almost all gaming lovers across the globe since its massive debut. The open-world aspect, combined with an unpredictable difficulty level, has really made an impact in keeping the fans hooked. Yes, it can be really tough to beat the bosses of the Lands Between, but that can't be the reason, at all, to skip this game at any cost.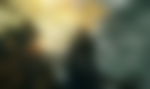 Not to mention the brilliant overall design of the atmosphere created by Hidetaka Miyazaki and George R. R. Martin.
Now it's a known fact how Elden Ring has attracted many people across the globe to enter its magical and fascinating virtual universe. And Elon Musk happens to be the latest to join the hype surrounding the FromSoftware game.
WATCH THIS STORY: From Call Of Duty To Minecraft: Ranking The Highest–Selling Video Games of All Time
In a recent reply to Lex Fridman, who's the Research Scientist at MIT, the Tesla co-founder tried to present his curiosity for Elden Ring by asking this question:
How to find secret doors in Elden Ring

— Elon Musk (@elonmusk) May 7, 2022
Apparently, Fridman shared a quote from famous American writer Joseph Campbell. And it mentioned "doors" in a different context based on the quote itself.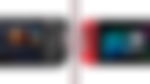 ADVERTISEMENT
Article continues below this ad
However, Elon Musk took this opportunity to ask Fridman, in his reply, how one can find secret doors in Elden Ring. Many of the players of the Bandai Namco title often keep asking this out of curiosity.
But Musk's query was quite special as it finally revealed to the players of the fantasy RPG that he's also one of the millions of Elden Ring players.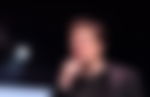 ADVERTISEMENT
Article continues below this ad
What are your thoughts on this story? Also, are you still exploring the vast open world of the biggest release of 2022?
If yes, how's your experience so far with the fantasy RPG? Don't forget to share your reactions. Let us know in the comments.