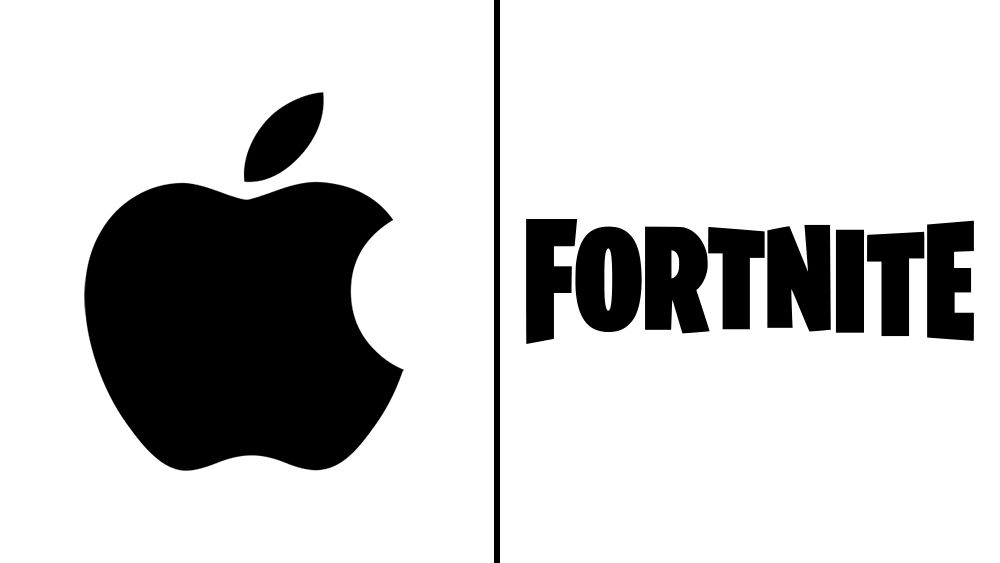 Well, Apple has just shocked the gaming community all at once. Out of nowhere, they decided to remove Fortnite from the App Store. This came just hours after Fortnite announced the Mega Drop on their in-game V-Bucks. Shortly, Google followed up on the action on Epic Games as well.
Epic Games has defied the App Store Monopoly. In retaliation, Apple is blocking Fortnite from a billion devices.

Visit https://t.co/K3S07w5uEk and join the fight to stop 2020 from becoming "1984" https://t.co/tpsiCW4gqK

— Fortnite (@FortniteGame) August 13, 2020
Epic Games is in a compromising position at the moment having Fortnite removed from both Android and IOS platforms. If you aren't aware of what the matter is, spare the research and let us explain.
Epic Games introduced "Direct Payment" in Fortnite. This means that the 30 percent proceedings Apple and Google enjoyed when players purchased V Bucks on Fortnite would no longer be applicable. That is, the Direct Payment option brings in the new discounted amount whereas Google Play or App Store purchase would be on the costlier side.
Twitter reacts to Epic's move
Players would obviously opt for the option that would save the amount, and thus, neither Google nor Apple was happy with Epic's decision. Pros, streamers, and fans took it to Twitter to express their take on the entire matter. You can read some of them below.
😳

— SypherPK (@SypherPK) August 13, 2020
— dakotaz (@dakotaz) August 13, 2020
So the plan is "gamers rise up"?

— grubbsnax is back (@JeffGrubb) August 13, 2020
SHOTS. FIRED. https://t.co/1e78CNz4kC

— Casey Neistat (@Casey) August 13, 2020
Kids are gonna go to school and learn about 1984 as "the thing from Fortnite"

— Christina 2 Electric Boobaloo (@ChristinaTasty) August 14, 2020
Epic.
Games.
Fortnite vs Platforms.
1984 vs 2020.

ICYMI : Both Apple and Google have removed them from their app stores !

— Vijay Shekhar Sharma (@vijayshekhar) August 14, 2020
Apple and Google removed Fortnite from their mobile app stores today.

The future will be decentralized.

Not because it is cool, but because it will be necessary.

— Pomp 🌪 (@APompliano) August 14, 2020
Tinder (and the rest of Match Group) sides with Epic Games vs Apple/Google. pic.twitter.com/1HDz8pluRR

— Peter Kafka (@pkafka) August 14, 2020
Epic Games ain't your friend. Apple ain't your friend.

Neither are Microsoft, Sony, Nintendo, Google, Samsung, EA, Konami, Ubisoft, Bethesda, WB, Capcom, Activision, Netflix, Square, Disney, or Devolver.

You may have an amicable transactional relationship but you ain't friends

— Andrew Todd (@mistertodd) August 13, 2020
Epic Games suing Google and Apple. What are the odds that it has anything to do with Epic being 40% China (Tencent) owned? Considering what's happening with TikTok. China vs USA?

— 𝗔𝘆𝘀𝗵𝗮 𝗥𝗶𝗱𝘇𝘂𝗮𝗻 (@ayshardzn) August 14, 2020
Apple > Fortnite

Apple has a right to set the rules for their own platform epic games clearly broke those rules.

If @liljarviss is banned from Fortnite for breaking rules then @FortniteGame should be banned from @Apple for breaking rules.

— KEEM 🍿 (@KEEMSTAR) August 13, 2020
Epic baits Apple into kicking them off the app store and has a lawsuit with an ad mocking them ready to premiere in game with the entire Fortnite+gaming community behind them

10/10 bait https://t.co/arxOaNkebj

— Rod Breslau (@Slasher) August 13, 2020
What's next for Epic Games in their war?
Epic is clearly in a war with Google and Apple. Apple released an official statement clarifying that they had not reviewed or approved the new "Direct Payment" that Epic implemented. Hence, they made the decision to remove Fortnite from their App store.
Google would probably cite the same reply if asked why they made the decision. Talking about Epic Games and their lawsuit, they clearly mention that they intend no compensation. Instead, they wish to stand against the Apple Store monopoly.
Many still consider this a marketing strategy. The entire attention falls on Epic and Fortnite at the moment. They are on the verge of a huge battle, and there might be no winner at all.
Fortnite being removed from both platforms is a huge blow to Epic Games. It is surprising that they are taking things on a light note. Apple did mention that they'd look to fix the issue with Epic and get Fortnite back on their platform, so the same could happen with Google.
As of now, nothing has been concluded. Epic has the ball in their court, and their move would be substantial in any decision henceforth.