TWITTER Reacts to xQc Losing His Cool Because of Power Outage
Published 02/19/2021, 6:12 AM EST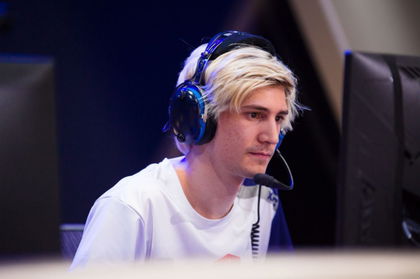 ---
---
Félix 'xQc' Lengyel is a polarizing figure on Twitch, who often finds himself in the mix of heated controversy. The streamer has a massive fan following of 7.7 million followers on the platform. His brash personality and edgy content that attracts thousands of viewers each day.
ADVERTISEMENT
Article continues below this ad
This time around, the streamer made news by sharing a tweet regarding power outages in his location. It is understandable how it can cause anyone to lose their cool, especially a streamer who relies on the daily streams. The consistent power outage can hamper anyone's schedule, and in this case, can also cause financial setbacks.
ADVERTISEMENT
Article continues below this ad
THIS POWER OUTAGE THING IS DRIVING ME INSANE WTF IS HAPPENING WUWUEI88228191919W98RFFHHFHWJ1KOW9S9

— xQc (@xQc) February 18, 2021
Safe to say patience is not his strongest suit, as he uploaded a brief rant on his Twitter handle. Naturally, a tweet of this nature from a famous streaming personality like him was going to fetch reactions from users. They all flocked to the thread to offer their opinions, and they also tried to decode the situation regarding the power outage.
Twitter reacts to xQc and the aggravating power outage
This educated fan offered an explanation regarding the predicament of constant outage. He suggested that the existing power grids; they make use of depleting fossil fuels along with legacy machines. This combination frequently incapacitates the system's ability to provide constant power supply to the masses.
This tweet handily explained the current issues with a power outage in Texas state and it looks like the government needs to make amends soon.
Texas has an Independent power grid that's not mandated at all from the federal government. It's ran on degrading and unreliable fossil fuels and decade old machinery. So when all the shit hit the fan they decided to fuck over the citizens by regulating and controlling our power.

— Jordan (@Hordan_pt) February 18, 2021
The grass isn't always greener on the other side, as this particular fan shared his predicament that dwarfed xQc's issue with a power outage. It is a selfish human tendency to deem its own problems as the greatest, whereas there are people fending off against much harsher situations.
Dude my pipes just exploded and water was everywhere. I think a day with no power won't kill you. (It's all on my snap you can ad me to see it. @ me for it)

— Felix (@felixsourkroute) February 18, 2021
Another fan provided an interesting insight into the way electricity is distributed throughout Texas. He stated that the state is not connected with the power supply grids of USA and it relies on its own independent power generating units.
Texas is on an independent power grid. That means we aren't connected to the rest of the US so to prevent an overload they're cycling power to different locations of the state

— アレックス (@xelaniii) February 18, 2021
A twitter thread without a relevant meme is unimaginable, and this fan came through with a hilarious meme about Texas.
The sudden power outage is accurately displayed  in this hilarious video response that a fan posted. If this does not tickle your funny bones, then we're not sure what will.
ADVERTISEMENT
Article continues below this ad
As per the information of this thread, it may be the right time for Texas officials to change or upgrade its power generation system.
ADVERTISEMENT
Article continues below this ad