Twitter Reacts: Who is the Greatest Fortnite Player of All Time
Published 04/12/2021, 10:51 AM EDT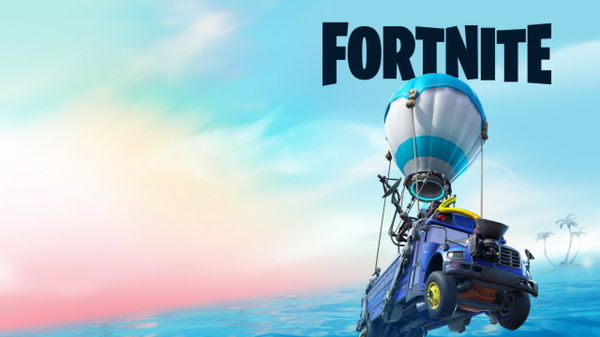 ---
---
The Fortnite community has been able to witness an array of talented players. Fortnite pros range from the ages of 16 to even 3o-year-olds like Nickmercs. Additionally, they have all had their moments which have segregated them from the crowd. As a result, it becomes very difficult to crown 'the best Fortnite player of all time'.
ADVERTISEMENT
Article continues below this ad
Across the two chapters and sixteen seasons of Fortnite, we have seen iconic moments like the Ninja and Tfue rivalry, Bugha winning the inaugural Fortnite World Cup, and Clix destroying top players in 1v1 wagers.
Recently, Orange, a Fortnite pro for the e-sports organization 9LIVES took to Twitter to ask the age-old question "who was the best player to ever touch the game?" Fans managed to come up with a variety of answers and reasons to support their choices. However, the name that popped up most commonly was none other than Bugha.
ADVERTISEMENT
Article continues below this ad
if fortnite ended today, who was the best player to ever touch the game

— 9LIVES Orange (@orangie) April 11, 2021
Kyle 'Bugha' Giersdorf sky-rocketed to fame after he won the only Fortnite World Cup at the age of 16. The win took him from being virtually unknown to now being one of the hottest prospects and also $3 million richer. While Bugha has not been able to top these heights he once achieved, he is still consistent with his FNCS placements and remains a top contender.
@bugha 100% my guy placed first in wc almost doubling second place and never lost momentum after. placed consistently in most top events and only reason he doesn't have top pr is cuz he doesn't play cash cups and spends his time playing val nowadays

— ironicpie420 (@ironicpie420) April 12, 2021
Bugha probably. Hasn't won a whole lot since World Cup, has won, just not a lot. But he was cracked before he was allowed to compete if you've seen clips from his old vods and still has some of the best consistency to date. Plenty of 🐐s but he's been so dominant for so long.

— Saijuhr (@Saijuhr) April 11, 2021
Who is the best Fortnite player ever?
Another name players threw around was that of Ninja. Ninja is a pioneer in making Fortnite mainstream. Through his continuous streams, he exposed fans to the rainbow of emotions a Battle Royale could take you through. Furthermore, during the game's initial release, Ninja was one of the most skilled players.
100% ninja. yea he doesnt really play fortnite nor is considered the best player. but the impact he had on the game back in the game is mind blowing.

— Fortnite: Battle Royale Leaks (@FNBRLeaks) April 11, 2021
the best player is ninja he was the very first streamer to play fortnite and make that game which is right here if ninja wasnt here then it was probably fea4less or ceeday just not beacause of the content but also how they were just like ninja and made the game were it is now

— Unknown (@Unknown01443206) April 12, 2021
definitely @ninja. y'all are forgetting how ahead of the game he was. If he wanted to be the best, he could've by A LOT. He was focused on the bag tho. overall best player to ever touch this game

— V-V perish (@perishszn) April 11, 2021
While he may not be the best ever, Clix is still a dominant force in the Battle Royale. The 16-year-old has amazing reflexes and in-game IQ. He was also responsible for the popularity of wagers in the community. Recently, it seemed like the streamer was frustrated with the game and was going to make the shift to Warzone. However, fortunately for his fans, he has resolved his issues with Epic.
clix has better placements bugha won world cup and got washed

— : (@DemonStuhn) April 11, 2021
The best player would be Clix if you look at his placements and how good and consistent hes been he is the 🐐

— Sparxx_FN (@AbyssAvade) April 12, 2021
Other names like Aqua, Zayt, Tfue, Mongraal, and Benjyfishy all have a good argument for the top spot.
I've seen one other guy say @aquaa, even though he won Duo WC, Won the original Trio FNCS, got 4th in Duo FNCS, and 3rd Solo FNCS. He could place top 5 in every mode, on the hardest region, with different teammates.

— Tob (@toobiias0) April 12, 2021
Probably the right answer, you can argue between Zayt, bugha, benjy, Aqua, epikwhale, savage, mongraal, etc until the cows come home but it really just depends on who is feeling it that day

— cooldude (@cooldudettv) April 12, 2021
@TTfue he was on top all chapter 1 for the most part then coming into squad and duo FNCS he was so strong and it was really entertaining, although eh doesn't play anymore, he has tested everything that game to has so i think he is the goat

— Vackumm the cool kid (@vackumm) April 12, 2021
ADVERTISEMENT
Article continues below this ad
Mongraal for sure, yes Bugha won the cup but that was hella luck

— WreckitRiRi (@RiWreckit) April 12, 2021
Who do you think is the best Fortnite player ever? Do you agree with the names on this list? Let us know in the comments down below.
ADVERTISEMENT
Article continues below this ad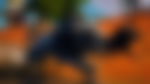 Trending Stories