Two Fan-Favorite Operators Confirmed for Call of Duty Modern Warfare II by Dataminers
Published 03/19/2023, 8:15 AM EDT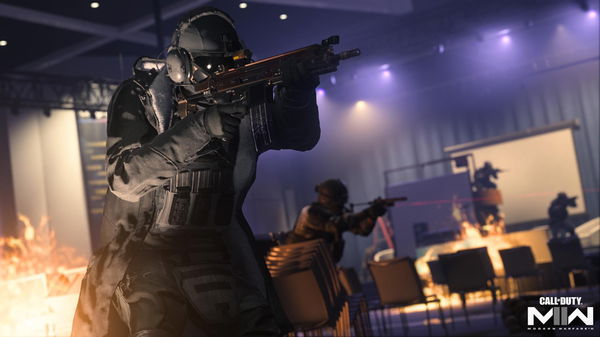 The vast universe of Call of Duty is filled with extremely memorable and unforgettable characters. This includes the iconic heroes as well as the villains. The ongoing game Call of Duty Modern Warfare II has continued this tradition further. Upon its anticipated debut last October, it revealed two brand new faces to the fans in the long-running action franchise.
While one has been Task Force 141's Alejandro Vargas, the other one is Valeria Garza. She is the leader of a drug cartel and an antagonist in Modern Warfare II's single-player story. However, within months of the blockbuster title's debut, she turned into a beloved character on the internet. So much so that most of the fans now want to see her as a playable Operator. Simply put, her popularity has reached an astronomical level. Interestingly, it looks like players will actually get to see her soon in Multiplayer matches!
Valeria and Alejandro are coming together in Call of Duty Modern Warfare II's upcoming seasons
ADVERTISEMENT
Article continues below this ad
The most amazing thing about recent COD offerings, especially since 2019's rebooted Modern Warfare, has been the leisure of getting attractive Operators. Each season, numerous faces are revealed for the Multiplayer. Three years ago, a paid Operator known as Mara was released for the game. Unsurprisingly, she eventually became one of the most popular characters among the fans of MW and also Warzone. Apart from her, other characters like Captain Price, Alex, Roze, and Ghost have also remained among the favorite Operators.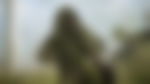 However, after the big launch of Call of Duty Modern Warfare II, there's been a rapid interest in a brand new face who was introduced in its story. Her name is Valeria Garza, (played by Maria Elisa Camargo). She's one of the main villains in the latest game, known as the El Sin Nombre.
Going by a recently leaked intel, it looks like Valeria will soon make her highly awaited debut in MWII's Multiplayer. Not just that, another beloved character from the ongoing installment, Alejandro Vargas, will also arrive in the upcoming seasons. The major news comes from some dataminers. They were successful in extracting certain audio files for Season 2 Reloaded.
Data miners have found references to Alejandro, Valeria, and Alex as upcoming Operators for Modern Warfare II and Warzone 2. These references were found after this week's update. No release date or which Season they'll be included in has been confirmed yet. pic.twitter.com/8z4X8vPBDn

— CharlieIntel (@charlieINTEL) March 18, 2023
ADVERTISEMENT
Article continues below this ad
The leaked files have seemingly confirmed that Valeria, Alejandro, and Alex are set to appear either in Season 3 or Season 4. Well if that happens, it will surely make players flock to the in-game store to buy the exclusive Operator bundles based on these popular faces.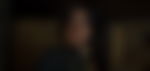 Modern Warfare II is now available across the globe with its latest content. Players can buy it on PS5, PS4, Xbox Series X|S, Xbox One, and PC.
ADVERTISEMENT
Article continues below this ad
What are your thoughts about the massive leak regarding Valeria and Alejandro? Would you like to see them as Operators in the game sooner than later? Let us know in the comments.
WATCH THIS STORY: Top 5 Best Selling Call of Duty Games of All Time