Ubisoft Assassins' Creed Infinity as the "Future" of The Franchise
Published 07/07/2021, 2:50 PM EDT
---
---
Assassins Creed is one of the best stealth games out there. Whether it is the beautiful historical scenery or incredible combat mechanics that first drew you towards the game, Ubisoft is making sure that players continue to enjoy the game with every new installment. Most, recently Ubisoft has unveiled a title codenamed Infinity.
ADVERTISEMENT
Article continues below this ad
Infinity is set to be a live-service game that will evolve and expand over time. While nothing has been made official yet, Ubisoft has recognized the existence of this game. Usually, an Assassins Creed title will focus on one specific point in history. For Instance, Unity was based around the French Revolution.
Assassins Creed Infinity will be a unique title in the franchise as it will feature various pieces of history stitched together to form one game. The long-standing success and replayability of games like Fortnite and GTA 5 have inspired this developmental change.
ADVERTISEMENT
Article continues below this ad
Watch this story: Best-selling games of all time
Who will develop Assassins Creed Infinity?
While Ubisoft Montreal and Ubisoft Quebec usually take it in turns to develop each iteration of Assassin's Creed, Infinity will be a joint effort between the two divisions with Quebec's Marc-Alexis Côté taking charge overall. Furthermore, each studio will still have its own creative director. Jonathan Dumont will take up the role for Ubisoft Quebec and Clint Hocking for Ubisoft Montreal.
The organizational change is designed to help the franchise "evolve in a more integrated and collaborative manner that's less centered on studios and more focused on talent and leadership, no matter where they are within Ubisoft." 
ADVERTISEMENT
Article continues below this ad
A series of misconduct allegations that arose against senior Ubisoft officers have slowed down the development of the title. However, Ubisoft explained that they "had their case rigorously reviewed by a third party and were either exonerated or underwent appropriate disciplinary actions."
NEW: The future of Assassin's Creed is live service. Ubisoft Montreal and Quebec have teamed up for Assassin's Creed Infinity, a huge platform planned to have multiple settings. But after the reorg, several men accused of abuse remain in charge. My latest: https://t.co/fre2ljvh8g

— Jason Schreier (@jasonschreier) July 7, 2021
ADVERTISEMENT
Article continues below this ad
Ubisoft has not yet set an official release window for the game yet. When do you think we will see Assasins Creed Infinity? Let us know in the comments down below.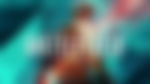 Trending Stories