Ubisoft's Clever PlayStation Move Sees Fiery Console War With Xbox Get More Intense
Published 05/18/2022, 2:10 AM EDT

Follow Us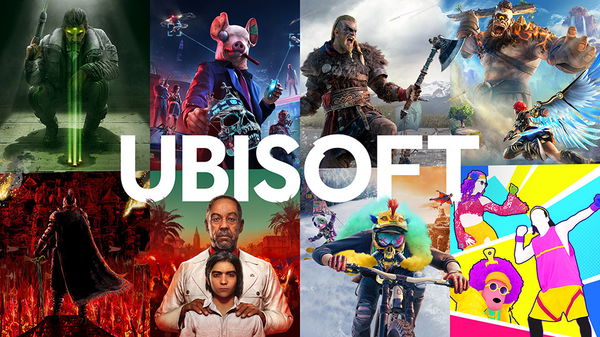 Ubisoft+ is coming to PlayStation. No one knows when, but it'll happen very soon as per Ubisoft's latest update. It'll offer over 100 games followed by a lot of other content for PlayStation. Recently, Ubisoft made this announcement and also stated they will expand to Xbox as well. Besides this, Ubisoft beholds one more treat for PlayStation fans and that's Ubisoft+ Classics, a brand new Ubisoft subscription for PlayStation Plus.
May 24th will mark the launch of Ubisoft+ Classics on PS Plus. At the moment, its catalog includes 27 Ubisoft games and they'll expand it to around 50 games by this year's end. So, the subscription boasts games like Assassin's Creed Valhalla, The Crew, Far Cry 4, The Division, and the list goes on. It's Ubisoft's clever move that is favoring all PlayStation fans. And the console war between PS and Xbox got more intense.
Everything you need to know about Ubisoft+ Classics
On May 16th, Ubisoft delighted all PlayStation fans with this announcement.
As the name suggests, Ubisoft+ Classics includes Ubisoft's classic and top-selling titles. Check out every game included in this subscription right from day 1 (May 24th) here. Ubisoft's senior vice president of partnerships Chris Early, expressed:
"This is just the beginning, as we will ultimately make Ubisoft+ available to PlayStation owners as we continue to build our vision and provide players with more options to access their favorite games, wherever they are."
Undoubtedly, the subscription will allow PlayStation users to seamlessly enjoy many Ubisoft games right from a single dashboard. In fact, PS Plus Extra and PS Plus Classic subscribers won't need to additionally purchase Ubisoft+ Classics as this subscription will be bundled with both these subscription tiers. Note: it'll launch in Asia on May 24th (June 2 in Japan), North and South America on June 13th, and Europe on June 23rd.
WATCH THIS STORY – Top-Selling PlayStation, Xbox, and Nintendo Consoles of All Time
The console war and fans react to Ubisoft+ Classics coming to PlayStation
The competition between PlayStation and Xbox to become the world's top gaming company is no surprise to the fans. Gamers call it the "console war".
Over the years, both the giants didn't just focus on developing games but also invested heavily in their service. Whether it's PlayStation Plus, PS Now, or Game Pass, they significantly expanded their services to make more games available to their customer. The Ubisoft+ Classics is indeed a hot topic for fans to debate about. Here's what the community thinks about it:
Comment down and let us know, are you happy with Ubisoft+ Classics' upcoming arrival on PS?