"Underrated Game…Great Achievement!" – Final Fantasy XV Fans Unite To Celebrate Multi-Million Landmark
Published 05/17/2022, 10:50 PM EDT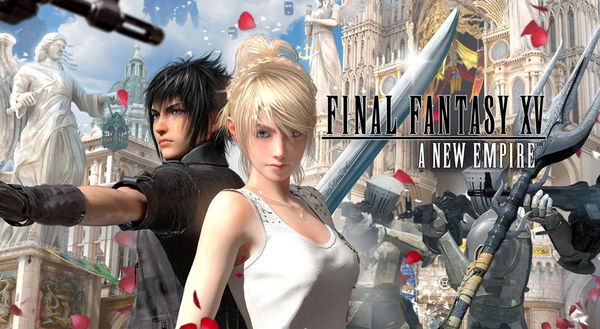 Final Fantasy is an iconic series that has maintained its status of being one of the most beloved franchises in the world. Its various entertaining installments have succeeded in keeping the fans hooked in their fascinating stories and characters.
This time, it's Final Fantasy XV that just received a rare accomplishment years after its release. Square Enix's game recently crossed the mark of 10 million sales worldwide, almost six years after its launch.
Fans appreciate Final Fantasy XV's 10 million global sales
ADVERTISEMENT
Article continues below this ad
For those uninitiated, FFXV is an action-adventure title which is developed as well as published by Square Enix. Being the fifteenth overall entry in the iconic saga, it originally came out for the PS4 and Xbox One in November 2016. Later, it also made its way to the PC and Google's streaming service Stadia.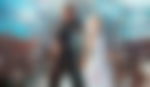 Final Fantasy XV comprises of an open world setting and offers an action-based battle system. It features options like quick-switching weapons and elemental magic, among other perks.
The game takes place on a fictional world of Eos. Players take control of the character named Noctis Lucis Caelum while embarking on his challenging journey.
Although he gets three main companions in Gladiolus, Ignis and Prompto, Noctis is the only character who is directly controlled by the player.
Now speaking of the game itself, then it recently earned itself a huge honor by going past 10 million sales worldwide. Which is quite interesting to witness considering the fact that it's nearly six years old now.
Meanwhile, fans wasted no time in dropping their reactions as soon as they got to know about Final Fantasy XV's big victory. Many of them mentioned that despite being an underrated game, it has managed to make its own place in their hearts.
"Underrated game…great achievement!", wrote one ardent gamer.
This Game Totally deserved This. One of the best Games ever made. Hope it sells more and More units. I expect the same for FF7 remake and For The upcoming FF16.

— Sandeep Singh Sandhu (@Sandeep74361413) May 17, 2022
had a really great time getting the platinum for this back in the day. Loved getting totally immersed in all the random stuff it had to offer.

— neek!!! (@afreetotebag) May 17, 2022
Underrated game. I liked it a lot aside from the joke of an info dump near the end of the game

— Jim (@Fueled_System) May 17, 2022
Great game!
Hearing about the plot of the "Dawn Of The Future" book tho really makes me wish they did release those final DLCs

— Alex Moukala (@alex_moukala) May 17, 2022
ADVERTISEMENT
Article continues below this ad
Yaaaaas, such an underrated game I loved it except for confusing last part of the game.

— Omario 🎮 (@OMARBHR95) May 17, 2022
ADVERTISEMENT
Article continues below this ad
What are your thoughts on this Square Enix title? Have you played it so far on your console since its 2016 release? Also, what are your expectations from the Final Fantasy franchise going forward? Don't forget to share your views and let us know in the comments.
WATCH THIS STORY: Best Final Fantasy Games of All Time