Unleash The Force or Join The Dark Side With This Among Us Mod
Published 03/06/2021, 2:39 AM EST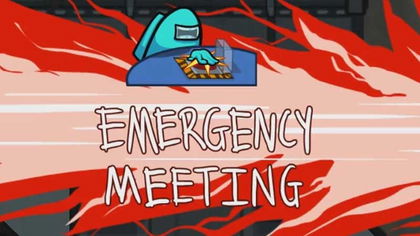 ---
---
Among Us is a social deduction game from American developer InnerSloth. Since its rapid ascension to fame in 2020, the major criticism of Among Us has been its lack of re-playability. As of today, there are 3 maps available in Among Us, namely The Skeld, MIRA HQ, and Polus. While players can toggle with some in-game settings to adjust the pace and, to a degree, the nature of the game, its objective and the plays remain relatively similar.
ADVERTISEMENT
Article continues below this ad
Content creators like SSundee, Lazarbeam, and TBNRFrags have taken matters into their own hands, playing modded versions of Among Us. These mods give players unique abilities that add a whole new dynamic to the game, as we've seen with mods like the Thanos imposter, Hitman imposter, and Detective mods.
Recently, YouTuber AlexACE uploaded videos featuring mods based on two of the main characters from the Star Wars franchise. The first mod lets you play as the reincarnated Sith Lord, Darth Vader.
ADVERTISEMENT
Article continues below this ad
Darth Vader Mod in Among Us
As the Darth Vader Imposter, you will have two abilities. Firstly, you can use the 'force' to maneuver your opponents around with ease. Secondly, you can use Vader's patented red light-saber to cut down crewmates. While the light-saber can be used at any time and for the entire duration of the match, the force has a 20-second cooldown after use.
The fact that you can hurl opponents around cutting them down at will makes this mod extremely overpowered. However, taking from the Chinese Yin and Yang philosophy, all things exist as inseparable and contradictory opposites. This brings us to the baby Yoda mod.
Baby Yoda Mod
Contrary to the destructive powers of Darth Vader, Yoda's powers are mainly regenerative in nature. As Yoda, you will have the ability to revive fallen teammates; however, once revived, a crewmate is not allowed to speak as they already have prior knowledge of who the imposter is.
ADVERTISEMENT
Article continues below this ad
Secondly, Yoda has the ability to shield himself from the strike of an imposter. While Yoda can still be killed, he can use a shield to block incoming attacks. The shield has a 20-second cooldown and the revive ability has a 15-second cooldown.
With the release of Among Us on Nintendo Switch and the coming of a new airship map, fans have a lot to look forward to from InnerSloth.
ADVERTISEMENT
Article continues below this ad