UNREAL! Avid Gamer Adds a 'Glassy' Touch to the PlayStation 1 Console
Published 11/06/2021, 10:58 AM EDT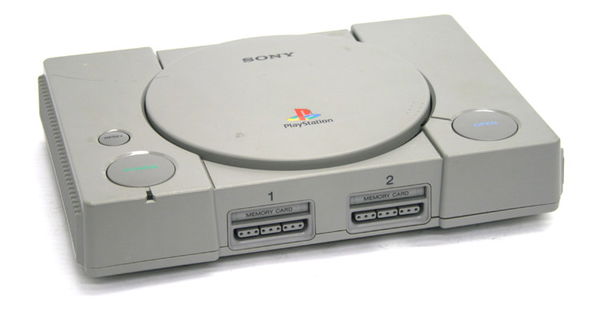 ---
---
A random gamer on YouTube gives Playstation 1 a new body. Not only did the gamer replace the entire body of PlayStation 1 with transparent glass, but also added LED lights inside it. Till now we have heard of video games remakes/remasters. But this time, an entire gaming console got remastered. This avid gamer has a YouTube channel and goes by the name "BitHead1000", where he shared the entire process.
ADVERTISEMENT
Article continues below this ad
The way he throws away the useless parts of the console is absolutely hilarious. Post transformation, the entire hardware of the console, including CD-ROM drive, Ram, and other parts.
ADVERTISEMENT
Article continues below this ad
In the end, when he inserts a CD into the PlayStation, fans can literally watch it rotating inside the machine. It's very fun to go through the comment section of the video where people are praising him for all his efforts.
Some people love the cinematography while some appreciate the craftsman's skill. In fact, the whole video has got brilliant cinematography and the YouTuber never missed a shot. Also, fans can notice this guy using a lot of machinery like CNC and laser machines for cutting/shaping the fiber. Here, have a look at the video all by yourself:
In fact, there are other videos of "BitHead1000", where he does the same thing with PlayStation 4, PlayStation 2, Nintendo, Nintendo GameCube, and Sega Genesis. It looks like this guy loves transparent consoles more than anything in the world. Apart from these, there are plenty of other interesting videos, like video game and gaming hardware reviews.
Playstation 1: more details
Sony released PlayStation 1 on 3rd Dec 1994 exclusive in Japan. PlayStation 1 led to the foundation of what the video game industry is today. Followed by the Japanese release, Sony launched it in North America on 9th Sep 1994. Just two years back in 2019, it completed its 25th anniversary.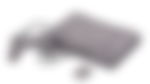 ADVERTISEMENT
Article continues below this ad
During the 1900s, the competitors of this console used to be Nintendo 64 and Sega Saturn. And here are some of the most famous games of the PlayStation 1 library: Tomb Raider, Gran Turismo, Metal Gear Solid, and many more.
Comment down and let us know what do you like the most about this super cool transformation of PlayStation.
Watch this Story: The Best Games Releasing on PlayStation, Xbox, and Pc in November 2021
ADVERTISEMENT
Article continues below this ad