Upcoming Apex Legends War Games Event Game Modes and Skin Bundles Revealed
Published 04/01/2021, 5:39 PM EDT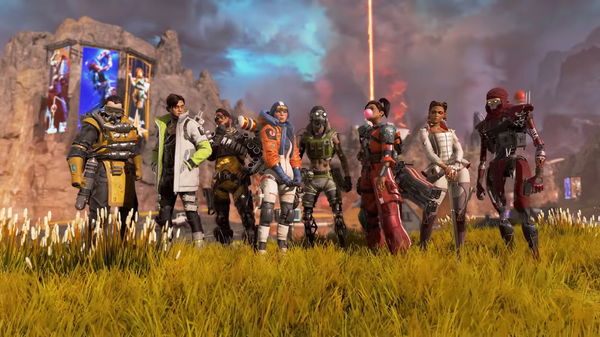 Season 8 of Apex Legends has treated fans to lots of new content through events and updates, and the developers at Respawn appear to be gearing up to launch more content before the season's conclusion.
ADVERTISEMENT
Article continues below this ad
February marked the celebrations of the game's two-year journey with the Anniversary Collection event. Meanwhile, March was action-packed with another collection event in the form of Chaos Theory.
Now, following the recent postponement of the Chinatown Market skins due to the clothing company's decision to rebrand itself, the next Apex Legends event on the cards seems to be War Games.
ADVERTISEMENT
Article continues below this ad
In a YouTube video, prominent dataminer Shrugtal has revealed the details of what this upcoming event will entail. According to him, War Games will feature a playlist takeover, prize track, and limited-time skin bundles that can be bought from the store.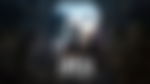 Apex Legends War Games event: Playlist takeover and potential game modes
For the upcoming playlist takeover in Apex Legends, Shrugtal listed seven different game modes it is likely to feature. The descriptions of these modes indicate the continuation of the Season 8 storyline.
Fuse's old friend Mad Maggie looks set to return as the announcer for the matches, as previously seen in Ring Fury. Interestingly, the War Games playlist will modify with a fresh game mode every 48 hours. This should provide a lot of gameplay variety as the event progresses.
The first mode, Killing Time, will reduce the round time every time a player gets eliminated. This reduction effect will become more drastic in the later rounds, causing the ring to shrink quickly.

Auto Banners is the succeeding mode where players will have their banners automatically retrieved after elimination. Besides, one will find the loot pool packed with an increased number of mobile respawn beacons.

Armor Regen comes next, and it will remove shield cells from the loot pool. However, armor will replenish while not in combat.

The fourth mode is Flare Up, and it will bring back the ring flares from Ring Fury. While these flares will disappear fairly quick, more will pop up to replace them.

Meanwhile, Armored Drop, the next variant, is similar to the Locked and Loaded mode. All players will spawn with a loadout consisting of a gun, armor, Level 1 helmet and armor, and some health supplies.

The penultimate mode, Second Chance, will automatically resurrect fallen players using a respawn token once per match. They will even retain all their precious loot and gear to avenge their death.
Finally, Ultra Zones will activate multiple hot zones across the map, with each spot engulfed in a Flashpoint. As a result, players can automatically generate health and shields when not in combat.

Cosmetic bundles and rewards track for War Games event
Obviously, the primary highlight of the in-game store during the event will be the new set of purchasable cosmetics. Based on images shared by Shrugtal, some of the War Games skins resemble recolors of the Iron Crown event skins.
As listed in the tweet below, these skins could arrive in smaller bundles, functioning similarly to 2020's Halloween event.
Revenant: "Original Marauder" Spitfire + WG Skin

Pathfinder: "Pathfinder Screen" charm + WG Skin

Gibraltar: "Gibraltar Shield" charm + "DEFCON-1" Longbow + WG Skin

Legends: All legendary WG Skins

Prices should be reduced if you own items in the bundle / craft them.

— Shrugtal (@shrugtal) March 30, 2021
ADVERTISEMENT
Article continues below this ad
However, there is no information if the original Iron Crown skins will return, as the data for the above bundles does not have any mentions of them.
Also, the dataminer previously shared the event's prize track, showing the rewards players can earn by playing. The rewards include five Battle Pass levels, XP boosts, two weapon charms, Caustic trackers, and skins for Rampart, Crypto, and 30-30 Repeater.
ADVERTISEMENT
Article continues below this ad
When it comes to the start date for this upcoming event, there is still some uncertainty as an official announcement is yet to drop. However, if Shrugtal's assumptions turn true, players can expect War Games to kick off on April 13, lasting two weeks.