Valheim: Complete Guide to Understanding the Damage Mechanics of the Game
Published 03/02/2021, 11:40 AM EST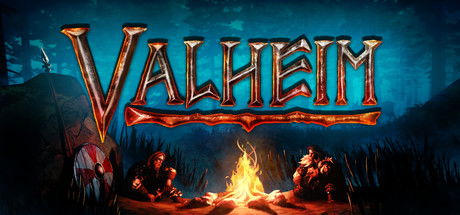 ---
---
Swedish Game development studio Iron Gate AB's debut title Valheim has grabbed everyone's attention. The game has performed above and beyond everyone's expectations, despite being an indie title.
ADVERTISEMENT
Article continues below this ad
Valheim contains so many carefully chosen features that significantly enhance the gaming experience, making the title highly immersive, which leaves the players wanting more. The lifelike building mechanics, superb combat, and expansive open-world with a unique biome and mobs have turned it into an instant success.
Each type of enemy has a particular weakness to a weapon or damage type. In order to beat these creatures, you will need to understand the game's combat and different type of damage mechanics.
ADVERTISEMENT
Article continues below this ad
Watch Story: Valheim: Best Tips For Beginners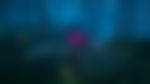 Deep dive into the various damage type of Valheim
The title contains a wide range of weapons and character stats that need progressive upgrading. Players can farm out each weapon's stats by utilizing a particular weapon more often in combat. Players can upgrade every skill to a maximum of 100, which will proportionately enhance the damage output.
Youtuber and Valheim content creator FireSpark81 tested out the combat mechanics and various damage types in his video. He enabled various cheats through the developer console to unlock every weapon and creator mode and to spawn a particular mob. He highlighted that the game contains two major damage types in physical and elemental.
The elemental type of damage includes frost, poison, fire, and spirit damage with sliver. Similarly, physical damage is categorized into blunt, pierce and slash attacks. The wide roster of mobs carries their own statistics, strength and weaknesses For instance, a troll would be resistant to blunt attacks, but he will perish quite easily to piercing weapons.
Physical and elemental damage and sneak attacks
The normal damage is represented by white numbers, while damage induced by blunt attacks will be displayed in grey.
Increased damage will also make a notable distinct sound that players can easily recognize. Last but not the least, sneak and backstab are probably some of the most crucial combat and damage mechanics in the title.
Sneak attacks can deal three times the damage as backstabbing if you are invisible to the mob. The backstab does not mean attacking the back, but instead, it revolves around stealth only.
ADVERTISEMENT
Article continues below this ad
Elemental damage is straightforward to understand, as it is similar to the above mechanics with the only major difference being the elaborate elemental reaction that can occur once you make the connection. The damage indicators will remain the same, much like physical attacks depicting reduced and amplified damage with the respective colors.
For example, ghosts and skeletons are more susceptible to sliver damage, and it will showcase a distinct reaction on impact.
So there you have it everything you need to know about damage type and how they work inside Valheim. Comment below and let us know if the guide helped you navigate the dangerous world of Valheim.
ADVERTISEMENT
Article continues below this ad
Trending Stories