Valheim Guide: How to Acquire Strongest Weapon in the Game
Published 03/20/2021, 12:01 PM EDT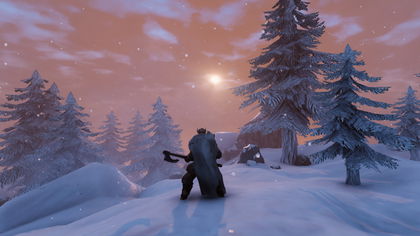 ---
---
The Viking survival title Valheim is still firmly sitting at the top on Steam. It has attracted millions of players from the world over, and it does not seem like it will stop any time soon. The title showcases an elaborate range of weapons, attractive combat and structure, and unique damage mechanics.
ADVERTISEMENT
Article continues below this ad
Each mob inside the title showcases a particular weakness to weapon and damage type. This makes it quite important to craft and carry different types of weapons, in order to best various types of enemies.
However, three exist one particular weapon that can deal with any type of mob that exists in the game. It is indeed the strongest weapon in the game, and it can only be crafted in the latter stages.
ADVERTISEMENT
Article continues below this ad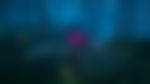 Farm these items to forge the mightiest weapon in Valheim
The title showcases weaponry that is suitable for a true Viking. Gamers can forge swords, spear, mace, and other items to conqueror the mystical land. Among them, there is a particular mace that has come out as the strongest weapon in the entire game. The weapon, called the Porcupine mace, can be crafted by farming 5 fine wood, 20 iron, 5 needles, and 10 linen threads.
First up, you would need to farm 20 fine wood that can be found in the starting area. Just chop down white trees that were deemed too strong in the early stages of the game.
The second item, iron ingots, requires a smelter and coal and an adventure into the swamp biome. This terrain contains dungeons that will give out muddy scrap piles. This scrap pile can be converted into iron ingots later on, which will put you a step closer towards forging the Porcupine.
You can only find needles within the plains biome as they're dropped by Deathsquitos or found in chests. Deathsquitos are not an easy mob to tackle, as they can deal massive damage. If you are having trouble killing them, then just jump onto this link, as it will teach you how to squat these pesky bugs.
ADVERTISEMENT
Article continues below this ad
video source: ESO
The final item, linen thread, is also located within the plains biomes. You will have to look for flak plants that can be found in the wild in this area. Once picked up, you will have to craft a spinning wheel with the aid of an artisan's table. You can only create an artisans' table by slaying the fourth-world boss.
Now, with this table crafted, you can create the spinning wheel which will allow you to convert flax into linen thread. Thereby concluding the entire process of forging the greatest weapon in the entire game.
ADVERTISEMENT
Article continues below this ad