Valhiem Guide: From Hammers to Swords, These Are the Best Weapon Types in the Game
Published 03/05/2021, 10:35 AM EST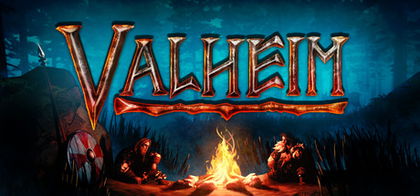 ---
---
The breakout indie survival title, Valheim, has the potential to become the indie game of the year. It showcases a wide range of mobs, world bosses, and challenges that players must overcome. This title is based on the Nordic Pantheon that showcases the life of Vikings, who solely existed to loot, plunder, and build their colonies. Similarly, Odin has asked players to achieve goals, but in order to make progress, you need weapons.
ADVERTISEMENT
Article continues below this ad
Naturally, the game provides you with a splendid array of weapons to choose from. Among these, which ones are truly the best?
ADVERTISEMENT
Article continues below this ad
Fang's Spear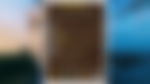 A pretty powerful weapon that will take a bit of work to create. It carries a decent basic attack, including piercing damage and knockback with the usual 3-time sneak attack damage. The crafting recipe for this weapon would require 10 ancient barks found in swamps, 4 wolf pelts from mountain biome, 2 slivers, and 2 boar pelts.
Iron Sledgehammer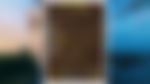 Probably the strongest knock back weapon that solely exists to deal massive damage in a rather extensive area. Its strongest suit is the mighty knockback of 200 and the high amounts of damage it can deal against bigger opponents. This weapon carries blunt damage, with decent block and parry statistics. It is great against waves of enemies and if you ares surrounded in an area.
You will need to find 10 Ancient bark, Iron, Ymir's flesh which is sold by a secret Black forest vendor, and Dragur elite trophy from the swamp.
Black Metal Knife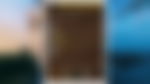 The knife is suited for players who love to sneak up on unsuspecting enemies and hit them with a fatal finishing blow. It seems quite small, but it packs a mean punch that will deal 10 times damage on sneak attacks. Other aspects of the weapon like parry, block, and knockback might not seem strong, as the weapon is made for stealthy Viking warriors.
You can craft this weapon with black metal dropped by little goblins as black metal scraps. You will also need fine wood and linen thread that is found in a plains biome as flax plants. You will have to craft a threading machine that can convert each flax into linen thread.
Blackmetal Sword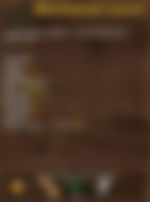 It is quite easy to craft, as it also has a similar recipe to the aforementioned knife. You can create it by farming 2 fine wood, 20 Black Metal, and 5 linen thread. It is great for players who like to hack and slash play style with just a much faster pace.
Blackmetal Battle Axe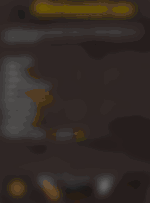 Another slash damage type weapon of Valheim that can generate mind-boggling damage numbers. It brandishes massive 95 slash damage that is made for upfront war and decapitating your enemies. You can craft the Battle Axe with 6 fine wood, 20 Black Metal, and  5 lines threads.
Blackmetal Ategier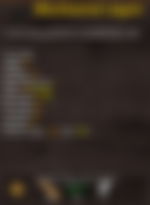 The mightiest spear in all of Valheim is a two-handed weapon that carries an amazing 105 piercing damage stat, which is helpful against swarms of enemies. It can be crafted with the usual ingredients needed to craft Black Metal weapons inside the game.
Draugr Fang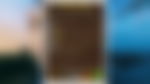 It is the greatest and most powerful bow of Valheim. It can make use of all types of arrows, and it can also inflict great piercing damage along with poison. Unlike its peers, this bow has the greatest accuracy that will hit the target highlighted by the cursor without requiring much adjustments. This bow can be crafted by farming 10 ancient barks, 20 slivers, two deer hide, and 10 gucks found in the swamp.
Frostner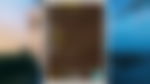 The strongest hammer in all of Valheim cannot be crafted until you hit the late game. It is possibly the most good-looking weapon that also carries the most utility in the game. It can incapacitate enemies, inflict three types of damage including blunt, sliver, and frost. The weapon has a unique special attack that knocks enemies out in a linear path that can help you to clear out an area.
You can craft this weapon by farming 10 ancient bark, 30 slivers, 5 Yemir's flesh, and 5 freeze glands. The freeze glands can only be farmed by slaying drakes, who rule the snowy mountain biome.
Porcupine
The strongest weapon in the title is an absolute killing machine that can do pretty much everything that other weapons can do. It can be crafted by farming 5 fine wood, 20 iron, 10 Lenin thread, and 5 needles.
Now, needles are indeed a brand new resource in this list that can only be picked up by slaying the annoying 'Deathsquitos'.
The Serpent Scale Shield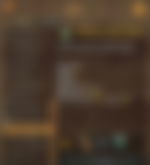 The fact that it is the most difficult resource to farm in the game makes Serpent Scale Shield the best weapon. You can pair it up with the Frostner or the mighty Porcupine. The only new resource that you need to craft this shield is the Serpent Scale dropped by Serpents of the sea. Aside from 8 Serpent Scales, you would need 10 Fine wood and 4 iron to craft this epic Shield.
ADVERTISEMENT
Article continues below this ad
Video source: AKERMAN
ADVERTISEMENT
Article continues below this ad