Valheim Guide: How to Get the Powerful Iron Sledgehammer in the Game
Published 02/21/2021, 10:58 AM EST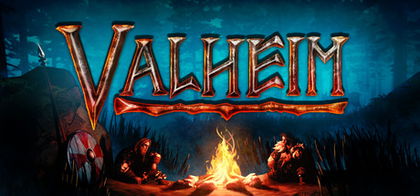 ---
---
The latest entry in the survival genre, 'Valheim', has taken over the world. This latest offering comes from a Swedish indie studio Iron Gate AB. This title serves as its debut game, and it has already sold over 1 million copies. Valheim offers an amazing open-world that contains a wide range of menacing monsters to battle. Together with the freedom to build unique structures, houses and an impressive combat, this title just has the perfect recipe for success.
ADVERTISEMENT
Article continues below this ad
Progressing from one age to another takes a significant amount of time. Players will have to find the right set of ingredients to evolve their base along with weapons and armor. Out of all the amazing weapons, there is one particularly powerful iron sledgehammer that is rather difficult to make. If you are looking for a proper guide to help you to farm the weapon, then read along.
ADVERTISEMENT
Article continues below this ad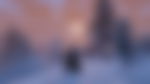 Forging the strongest sledgehammer of Valheim
The first thing you need to do is advance to the bronze age, where you can craft massive ships. You will need to install forge, smelters, and other crafting tools near your work benches in order to be able to create bronze nails and a ship.
Now with the bronze nails and ship constructed, set out into the world in pursuit of a secret vendor and all the items necessary to craft the iron sledgehammer. This weapon will demand you to find 10 ancient barks, iron, Ymir's flesh and Draugr elite trophy.
Ymir's flesh
The first thing you will need is to find the secret vendor, as he is the sole source of Ymir's flesh on the map. Finding him can be a bit difficult, as this NPC spawns randomly on the map.
Travel the ocean and cover the entire neighborhood of spawn area with the ship. You will eventually discover the vendor on an island with the logo of a pouch. He only spawns in the black forest region of the map, so don't bother looking for him in other areas. The currency you will need for the items is gold, although you can sell him rubies among other luxury things to earn gold coins.
Purchase the Ymir's flesh but do it one at a time, as the game might not allow you to keep over one unit. In order to counteract this problem, just buy one unit of flesh and toss it on the ground and pick it up later.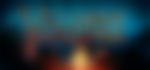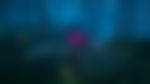 The Draugr elite trophy, Ancient bark and Iron
This item can only be gained by slaying a Dragur elite, but you will first have to find it on the map. Look towards the southern section of the world that contains brown swamp areas. This area serves as the spawn point for this mob, and it is the only place where you can find them.
Head to the spawns to find a roundtable of stones. This is their spawning point, and you will need to destroy an evil bone pile first, but leave the body pile as it is. This will allow the Draugr to spawn indefinitely for you to kill, as it will serve as a farming location.
After slaughtering a few Dragur, the Dragur elite will spawn, which you can slay in order to pick up its trophy. This same location also houses ancient trees that you will need to farm in order to harvest ancient wood and bark. Not every log will give you the bark, so you need to farm several trees to collect 10 units of the item.
Farming iron should be easy in this particular age, as it can be easily made through smelter. Explore the biome to find iron deposits in the world, farm it with the antler pick axe.
video source: ESO
ADVERTISEMENT
Article continues below this ad
Forging and upgrading weapons in Valheim
Players will need a level 2 crafting bench in order to forge the sledgehammer. This can be easily done by erecting necessary crafting tables near your workbench. It will upgrade the level of your bench and allow you to forge the all powerful sledgehammer. Now another important aspect is the upgrades; you need to upgrade your weapons and not just this sledgehammer, all the way to level 4 in order to get maximum damage output.
These upgrades will require some resources, but the value it adds is unparalleled. So always keep your gear upgraded to the maximum level possible.
ADVERTISEMENT
Article continues below this ad