Valkyrae And Disguised Toast Join Millions In Supporting Pokimane Following Massive Twitch Altercation With JiDion
Published 01/14/2022, 7:54 AM EST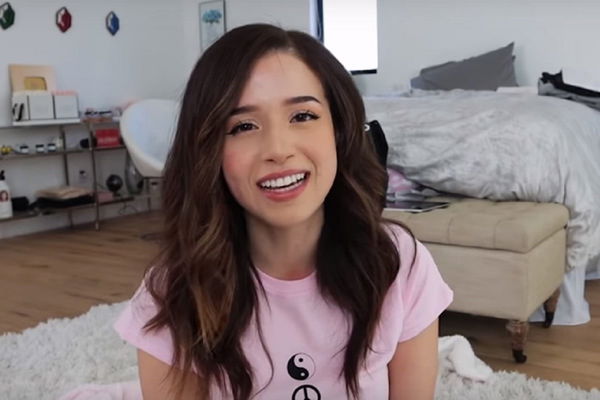 ---
---
Imane 'Pokimane' Anys has had quite an eventful week, starting from the DMCA doomsday. But things actually spiraled out-of-control yesterday, on January 13, 2022, when JiDion (Twitch account jidionpremium) decided to hate raid Pokimane during her live stream.
ADVERTISEMENT
Article continues below this ad
Following his immediate ban from the streaming platform, Twitch, JiDion, and his fans decided to take things to Twitter, leaving Pokimane with no choice but to privatize her Twitter handle. Now, popular streamers and friends of Pokimane, such as 100 Thieves Co-Owner Valkyrae, have come to the OfflineTV star's support and to make people aware of the true story.
unfortunate how a creator who's content involves harassment/hatred ultimately gives them the attention/exposure they want at the expense of others. misogyny in this industry is not new & obviously not ok.

nothing but love & respect for poki + everybody speaking out against it♥️

— rae☀️ (@Valkyrae) January 14, 2022
ADVERTISEMENT
Article continues below this ad
Streamers show support for Pokimane after jidionpremium fiasco
The hate raid by JiDion saw a lot of his viewers make their way to Pokimane's chat and spam 'L+Ratio' and 'L POKI.' But JiDion's viewers did not stop there. Many individuals sent sexist and hate-filled messages, essentially harassing and annoying Pokimane.
And to worsen the situation, Pokimane's viewers on Twitch were also harassed via direct messages on the platform by JiDion's fans, leading Pokimane to end her stream early. Readers can read more regarding the same in the link embedded below.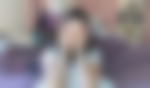 I get striked for DMCA

"what an idiot"

Poki gets striked for DMCA

"STUPID LEECH BITCH LAZY NO CONTENT TRASH MORON CAN'T MAKE ANT CONTENT WEARS MAKEUP FAT UGLY-"

you can shit on me for watching anime, but some people are using this as a reason to be sexist and hateful to her

— Toast (@DisguisedToast) January 13, 2022
Imane's fellow OfflineTV colleague and close friend, Disguised Toast, also took to Twitter to point out what's wrong with some sections of society. Toast and Valkyrae both point out the blatantly sexist and misogynistic remarks.
Sad how Pokimane still has to deal with misogyny and harassment in 2022.

And It's even more sad how I have to say this publicly because people are afraid to stand up and say she's being treated poorly because they'll be called a "simp"

— Mizkif (@REALMizkif) January 13, 2022
The self-proclaimed "Juggernaut of Twitch," Mizkif and popular streamer Jacksepticeye, also shared their utter disbelief about the current situation.
In this household we respect strong, successful women.
The amount of harassment they have to go through online for just simply existing is crazy.

— Jacksepticeye (@Jacksepticeye) January 13, 2022
Twitch partner and streamer, Peter Park, also called out the outrageous habits of certain content creators. And also stated, such creators "don't deserve a platform."
Fucking wild that being against misogyny can still generate so much controversy

If you're a "content" creator who's identity revolves around harassment and hatred, you're disgusting and don't deserve a platform

Anyway stan @pokimanelol, I'm a simp, L + ratio + 0 viewers etc

— Peter Park (@peterparkTV) January 13, 2022
Other streamers such, LilyPichu and QTCinderalla also spoke out on the unbelievable situation, with the latter clearly displaying support for Pokimane on her Twitter account.
When all I do is stand up for this shit so then men comment about how I'm ✨unlikable✨

— QTCinderella (@qtcinderella) January 13, 2022
Pokimane's response to the hate raid and streamers' support
Pokimane also took to Twitter to say a few words about her recent experience and the industry while thanking her friends for their love and support. In the tweet that has since been made private, Pokimane urged the gaming community to be more inclusive.
ADVERTISEMENT
Article continues below this ad
> hundreds of incels in my mentions
me: 😐

> cute msgs & tweets from friends
me: 😭😭😭😭😭😭

— imane 💜 (@imane) January 13, 2022
Readers must note that JiDion's 14-day ban from Twitch is for the hate raid, leading to his viewers' atrocious actions. And the purple platform has held JiDion accountable. Industry insider, Jake Lucky, also shared some proof of the abuse by the viewers.
ADVERTISEMENT
Article continues below this ad
What do you think of the situation? Let us know in the comments down below.
Watch this Story: The Most Ridiculous Things YouTube Star MrBeast Owns