Valkyrae and Disguised Toast Rush to Pokimane's Defence After Ninja Adds Fuel to JiDion Controversy
Published 01/18/2022, 11:55 AM EST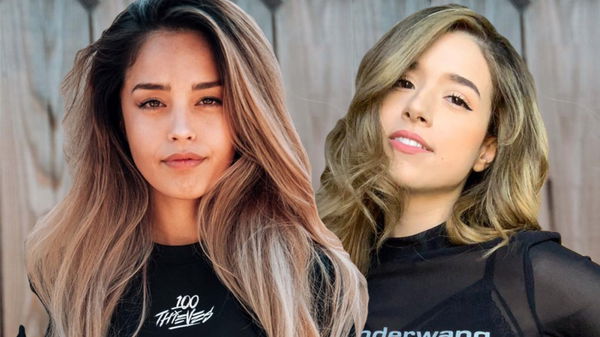 The ongoing Twitch drama between JiDion and Pokimane has somehow roped Ninja into it as well. Following the news of JiDion's permanent ban, his fanbase took to Ninja to ask him for his help in the matter. It is still being debated whether Ninja offered his help or not, but it has given birth to a brand new feud with Pokimane.
ADVERTISEMENT
Article continues below this ad
Given the very public nature of the battle, the internet has between witnessing the whole issue unfold right in front of their very eyes. It looks like streamers from various platforms have already sided with the Pokimane, which doesn't bear good news for Ninja.
ADVERTISEMENT
Article continues below this ad
Video Source: Offline Ace
Pokimane is baffled by Ninja agreeing to aid JiDion
The 25-year-old streamer isn't happy with how things panned out in the past couple of days. She was clearly the victim of a hate raid that led to the JiDion being banned. Ninja has now stated that he never really contacted his Twitch representative. However, a recent message from Ninja has left Poki shell-shocked as she just wants to move on from the whole drama.
Now her friends and popular streamers on the platform have raised their voices to defend the queen of Twitch. Pokimane also shared another screenshot containing another message from Ninja's manager and wife. DisguisedToast jumped to the aid of the fellow OfflineTV streamer and stated that he won't follow Ninja anymore.
Fellow streamer, QT Cinderella also took a subliminal shot at Ninja while pitching her support for Pokimane.
Had to remove | Ninja's wife & Manger | from my bio because I can't afford a defamation lawyer rn

— QTCinderella (@qtcinderella) January 18, 2022
100Thieves' co-owner and Poki's closest friend, Valkyrae did not waste one moment to jump to her friend's aid. She used an infamous quote to clarify her stance and also claimed that she was proud of her friend and of how she handled things.
if pokimane has million numbers of fans im one of them 🙋‍♀️. if pokimane has ten fans i am one of them.🙋‍♀️if pokimane has only one fan i am one of them.🙋‍♀️if pokimane has no fans ,that means i am no more on the earth😢. if the world against pokimane, i am against the world ❌

— rae☀️ (@Valkyrae) January 18, 2022
YouTuber and streamer, ConorEatPlants also attacked Ninja for taking things a bit too far while extending support to his friend. He alluded to all the things that female streamers have to face on a daily basis.
If Ninja's upset about being harassed and "misrepresented"… imagine how Pokimane feels every single day being a woman on Twitch

— ❕ (@ConnorEatsPants) January 18, 2022
MrBeast also showed up with a quirky popcorn that suggested he is watching the whole thing unfold with keen interest.
Self-defense cannot be regarded and replaying a clip as proof cannot be regarded as defamation claimed fellow streamer, Leena Xu backing Pokimane.
How is defending yourself "actively bringing harassment"?? Or "defamation of character" by playing back his own words from HIS clip 🙃🙃🙃

— Leena Xu (@leena_xu) January 18, 2022
ADVERTISEMENT
Article continues below this ad
League of Legends streamer, AnnieFuchsia also extended her support to Pokimane and stated she is not happy with the way Ninja and his wife's conduct. She praised Pokimane for showcasing immense strength and mental fortitude despite facing hateful comments.
I'm not sure people realize how much strength is required for pokimane to go on stream dealing with this, especially when there's so many haters in her own chat.. I'd honestly cry

Disappointed in Ninja and his wife

— AnnieFuchsia (@anniefuchsia) January 17, 2022
ADVERTISEMENT
Article continues below this ad
Watch this story: Best MMORPG Games Coming in 2021
Whose side are you on in this ongoing feud between top-rated streamers of the platform? Be sure to share your thoughts in the comment section below.