Valkyrae Has Already Decided What To Ask Disguised Toast
Published 04/10/2021, 12:16 PM EDT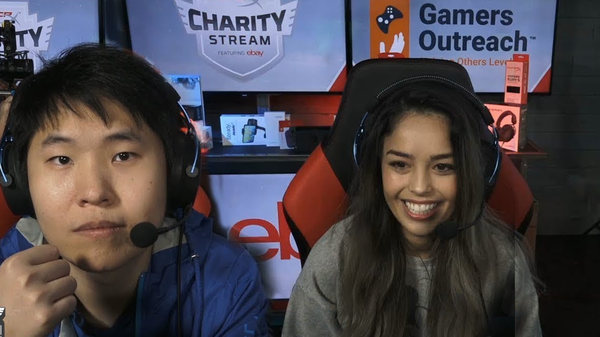 ---
---
The gaming community has a lot of questions they want answers for. Now, it looks like they might find answers for a few as the new 100 Thieves co-owner and content creator Rachel "Valkyrae" Hofstetter is all set for her animated speed interview with fellow streamer Disguised Toast. 
ADVERTISEMENT
Article continues below this ad
While there are many things fans want to know about Disguised Toast, Karl Jacobs in particular, wanted to know why the streamer went with such a name. Valkyrae took upon that question to declare that it would be the first question she goes with. 
That's the first question I'm asking 🎉

— rae ☀️ (@Valkyrae) April 10, 2021
ADVERTISEMENT
Article continues below this ad
Valkyrae and Wang share the common social circle. The duo rose in popularity over the last year streaming the likes of Among Us. Wang himself has previously said that he expected Valkyrae to grow big and so she has. 
Jimmy Wang, better known as Disguised Toast, is an exclusive Facebook Gaming streamer, having signed a contract with them back in 2019. However, his start was on YouTube with the game Hearthstone. 
Wang used to upload unusual card interactions from the game, dressed up with a toast-shaped cardboard mask. Disguised Toast is a reference to one of the cards from Hearthstone, namely, the SI:17 Agent. 
The latest Q&Rae was to feature Sykunno as the guest. However, Valkyrae stated that Sykunno is still nervous about the interview, so she has put a temporary hold on it. For the time being, fans will get to hear more news on Disguised Toast, but remember, Sykunno will make an appearance in one of Valkyrae's animated interviews sooner than later. 
ADVERTISEMENT
Article continues below this ad
Valkyrae now co-owns 100 Thieves 
Valkyrae and Courage are now co-owners of Esports organization 100 Thieves. Both creators have played huge roles in the success of 100 Thieves so far. In fact, Valkyrae was the first female content creator in the organization. 
Soon she skyrocketed to fame and now, being an owner of a prominent organization, she is an inspiration to all female creators out there. She has been topping Twitch charts, and the sky seems to be the limit for the creator at the moment. 
ADVERTISEMENT
Article continues below this ad
With her new interview sessions, the streamer will only grow more in popularity while entertaining the community. Here's wishing Valkyrae a successful career.