Valkyrae Hints at Rediscovering One Of Her Favorite Hobbies
Published 01/02/2022, 2:46 PM EST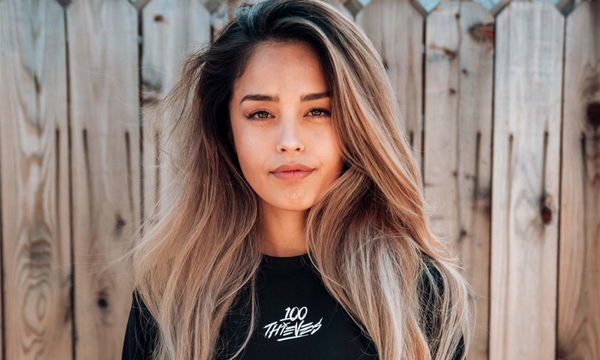 ---
---
While the concept of playing video games for a living seems appealing and fairly easy, this is far from the truth. This job is extremely demanding and requires a streamer to always be playing one title or the other. And it looks like Valkyrae just might rediscover a hobby she lost touch with.
ADVERTISEMENT
Article continues below this ad
Valkyrae indulges in exciting hobby and makes story out of it for Instagram
The streamer took to her Instagram to let fans know what she was up to in her free time these days. She uploaded a story of her playing the piano on her Instagram account. The streamer is known for time and again playing this instrument, and she has evidently gotten quite good at it.
ADVERTISEMENT
Article continues below this ad
Fans can watch this compilation of hers playing the piano. A streamer's lifestyle is extremely hectic. They are, in a way, celebrities. And as celebrities have to, they need to consistently put out more content to remain relevant. For a content creator such as Valkyrae, very little time is left for hobbies.
Fans as well are quite in awe of her musical skills. The streamer seems to be managing it all pretty well, from her profession to hobbies such as playing the piano.
ADVERTISEMENT
Article continues below this ad
Watch Story:  Most Hated Features of Fortnite Chapter 2
She has established herself as a juggernaut in YouTube Gaming. In fact, she is also known as "The Queen of YouTube." She has managed to top the list of most-watched streamers on YouTube since 2020. She has had the honor of receiving the "Gaming Creator of the Year" award as well. Furthermore, she has even won a Game of the Year Award.
She is doing well on the eSports side of things as well. She co-owns 100 Thieves, an eSports organization that has its own apparel line. In fact, she has cut out such an impressive figure for herself that she has had the privilege of featuring in Forbe's 30 under 30.
ADVERTISEMENT
Article continues below this ad
To be able to find time for a hobby in spite of having so much going on in her life must be a tough task. But fortunately, he somehow manages to keep some time aside for her favorite hobby.