Valkyrae Recreates Sukuna Look Thanks to Her Sister Kc During Latest Live Stream
Published 11/24/2021, 9:17 AM EST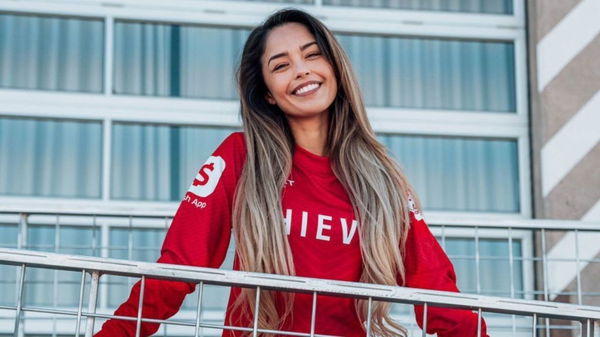 ---
---
100 Thieves co-owner Valkyrae has taken the internet by storm yet again and her fans, including anime enthusiasts, loved it! The Youtuber went live with her sister KC and recreated the iconic Sakuna look of Jujutsu Kaisen in her latest stream.
ADVERTISEMENT
Article continues below this ad
The close to 3 hours long stream introduced Valkyrae's fans to her sister for the first time ever. And focused on a minor unboxing, playing games, and, of course, the highlight of the stream, the Sakuna cosplay. The YouTuber even posted a few pictures showing off KC's incredible work of "scuffed Sakuna makeup".
ADVERTISEMENT
Article continues below this ad
Valkyrae: Jujutsu Kaisen Cosplay
Valkyrae is known for her wide range of content creation abilities in different fields. While she is more popularly known for her gaming streams and video with various other creators such as Sykunno and world-famous music artists like Lil Nas X and Bella Poarch, fans have always appreciated her cosplays. And it looks like fans can't seem to get enough of her Sakuna cosplay as well.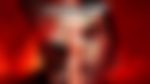 In the stream, KC tries to recreate the Sakuna look for her sister using a picture while the two interact with the chat. The makeup procedure took the two sisters around 40 minutes to complete. But the result was definitely worth it. The resemblance in the facial lines between Sakuna and Valkyrae is uncanny. She even matched Sakuna's eye color perfectly.
Previous Cosplays
Earlier this month, the YouTuber had done an Elektra cosplay from the Marvel Universe. And since the Elektra cosplay was intended to be a delayed Halloween costume perhaps, the content creator had a similar attire to the character as well.
ADVERTISEMENT
Article continues below this ad
Unboxing and Gaming
The stream originally began with Valkyrae revealing and boxing her latest YouTube Silver play buttons for her new channels. And before moving on to the cosplay, the sisters played "Keep Talking and Nobody Explodes". Where KC was the bomb manual guider, while Valkyrae did her best to defuse the bomb.
ADVERTISEMENT
Article continues below this ad
Valkyrae received a plaque for her Valkyrae Shorts channel and the Valkyrae 2 channel as well. While her other channels recently reached over 100K subscribers, her main channel, has an enormous 3.57 million subscribers.
Watch this Story: Black Friday 2021: Major Players Set to Have Massive PlayStation 5 and Xbox Restock