Valkyrae Responds to Accusations of 'Faking Tears' at Her Best Friend's Engagement
Published 06/15/2021, 11:49 AM EDT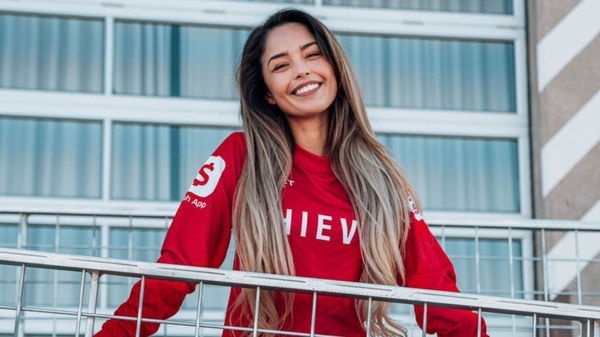 ---
---
Recently, the YouTube faction OfflineTV took a trip to Las Vegas alongside their friends like Valkyrae, CorpseHusband, Sykkuno, and Disguised Toast. The primary reason for the trip was to celebrate the birthday of their fellow streamer, Sydeon. It seemed like the group was having a blast in Sin City.
ADVERTISEMENT
Article continues below this ad
One of the most memorable events from the trip was the engagement of Abe and Wendy. Wendy is a popular Twitch streamer known via her online alias Natsumiii. Abe, on the other hand, is a talent manager who occasionally streams on his channel DaboAbe. The two have been in a relationship for a while and with all their friends in attendance, it was the perfect setting for the two to get engaged.
Videos of Abe getting down on one knee and popping the question to Wendy spread like wildfire. Valkyrae being one of Wendy's best friends, was brought to tears once the couple was finally engaged. However, since then, some of her fans have accused her tears to be fake and just a ruse to garner more attention to the streaming group.
ADVERTISEMENT
Article continues below this ad
Watch this story: Top Female Fortnite Streamers
Valkyrae tears up at her best friend's engagement
In the clip below, she responds fiercely to those accusing her of faking her emotions. She mentions how this was the first proposal she has ever witnessed. Coupled with the fact that it was one of her best friend's engagements, it is only natural that she would be overcome with emotion.
ADVERTISEMENT
Article continues below this ad
She says "I saw a lot of comments saying watch Rae delete this. Listen, I knew I was crying at the end, okay? I did that on purpose." Rae is clearly unbothered about those looking to spin her Instagram story and make her look like a villain.
As for Abe and Wendy, they have clearly shaken the streaming world to its core with their engagement. Even streamers who were not in attendance at Vegas have since reacted to the event and cannot help but feel happy for the newly engaged couple.
ADVERTISEMENT
Article continues below this ad