Valkyrae Responds to 'Braindead' Chat Regarding the NoPixel Trading Card Debacle
Published 05/28/2021, 12:13 PM EDT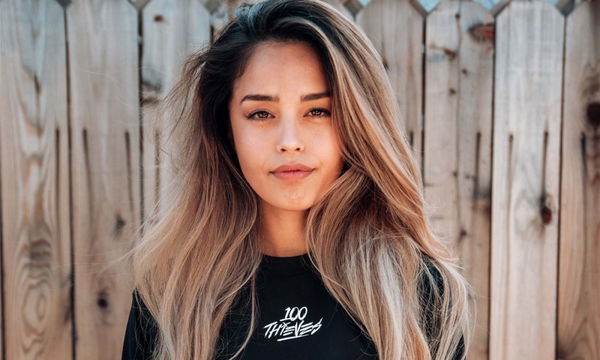 ---
---
NoPixel is a role-playing server on GTA developed by Koil and many other contributors. The server became famous in 2021 as popular creators such as Valkyrae, Sykkuno, xQc and more started playing on it. While the server has given us many iconic moments, it has recently been a boiling pot for drama.
ADVERTISEMENT
Article continues below this ad
Recently, Rachel 'Valkyrae' Hofstetter found herself amid controversy. Many fans of the NoPixel server ridiculed her for wanting to sell an extremely rare and tribute-paying trading card in exchange for money.
Arsenal and spAnser developed the NoPixel digital trading card game on May 23, 2021. In this game, players can open a variety of packs including civilian, crew, and government booster packs. A special 'Boe Jangles' collectible card was added into the game in memory of the late Kenny 'Blue622' Tancredi, who was a crucial founding member of the server.
ADVERTISEMENT
Article continues below this ad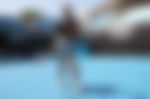 Valkyrae sets fans into an uproar over her reaction to packing a rare trading card
According to the stats, the odds of getting this card are  1 in 10,000. Thus, fans were understandably mad when Valkyrae's first reaction to getting it was, "What you guys, Boe, I got Boe's card, this is like the rarest card ever… wait how much does this go for?"
Since Valkyrae is already quite an affluent streamer, it was surprising to see her care so much about the monetary worth of a card with such sentimental value. However, Rae later clarified that her reaction was due to the excitement over getting a rare card and that she planned to sell the card to someone who was close to Blue622.
ADVERTISEMENT
Article continues below this ad
She further explains, "I was under the impression that I would sell cards, but I don't know what to do because people are mad at me for wanting to sell the card… but I figured I'd sell it to someone that it would have sentimental value to." 
Fellow streamer Ramee also stood up for Rae. He revealed a tweet from the creator of the card which stated that Valkyrae's intentions were not to extort money. Especially from someone with a sentimental connection to the card. On the other hand, she wanted to ensure that somebody close to him possessed the card.
ADVERTISEMENT
Article continues below this ad
Do you think Rachel was in the wrong for wanting to sell this card? Let us know in the comments down below.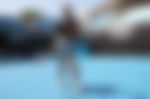 Trending Stories