Valorant: 30 Details about the Game That will Surprise You
Published 07/14/2021, 12:19 PM EDT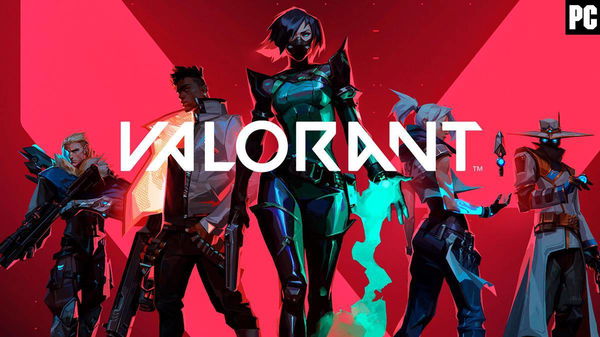 ---
---
Valorant is a competitive 5v5 tactical first-person shooter which has taken the place of CS:GO recently. Riot Games officially developed and released the game on 2nd June 2020. Since then, Valorant has become a full-fledged E-sport and even hosts international tournaments.
ADVERTISEMENT
Article continues below this ad
Amidst the variety of characters and strategies involved in winning a game, Riot Games has hidden some easter eggs. Thus, here are 30 details in Valorant that you surely missed while playing the game. Some of these details will actually aid your gameplay while others are just cosmetic tributes from Riot Games.
Details that are hidden in Valorant
ADVERTISEMENT
Article continues below this ad
Firstly, inspired by the James Bond franchise, the golden gun in the Spike Rush game mode is actually the same as the Ghost pistol but without a suppressor.
The map of Ascent is actually the same as the tutorial map that players got to experience at the beginning of the game.
Having a skin on Valorant actually makes it easier to aim and fire at your opponents.
Players can phase through the broken window on Ascent by walking up to it and then holding down the A and W keys.
There are a total of 82 lamps on the Valorant map named Lamps.
If you type the coordinates for the map Breeze on Google Maps, it will indicate that the map is located within the Bermuda Triangle. This would explain why there are so many broken ships on the map.
WestStudio.com will give you glimpses of the initial designs of some Valorant maps. You can even see how landmarks like the Scuttle Shack have been renamed from the original.
Furthermore, it also showcases a bunch of hookahs' on the Hookah map which indicates that there was supposed to be a parlor of sorts.
On the Icebox map, there is a logo that only appears once you are close enough to it.
The right sleeve of Phoenix's coat features the same crown logo as the in-game coffee shop, crown coffee.
In order to create a round crosshair, put the line settings on 1,1,2, and 1 respectively.
Using the line combination of 1,1,10 and 1 you can create knots and crosses crosshair.
Lastly, you can create a perfectly square reticle by using the line settings of 1,5,10 and 0.
At the end of KDA's music video of 'More' you can spot the Valorant logo atop the buildings.
The Ascent map is actually located in Italy and the giant white building is known as the Basilica De Santa Maria Del Salute.
There is a cute fluffy animal pointing a gun at players on Breeze.
If you look up at the sky in Valorant, you will always be looking at the same spot.
If you place salt on top of the scuttle crab it will begin to cry.
Paul is still shown as the employee of the month on Icebox.
Use this unique ledge walk to catch enemies off guard on Icebox.
Watch this story: Most underrated Games
ADVERTISEMENT
Article continues below this ad
A game of Valorant can hypothetically last for the maximum duration of 3 hours 22 minutes and 25 seconds.
The reaver knife makes it far easier to draw a smiley face in-game compared to the other skins.
You can even write the word 'hi' on a wall if you possess any of the swords in-game.
Kay-O's legs have a unique mechanical sound when it walks or jumps.
Before becoming a Valorant agent, Phoenix accidentally burned down a local school he was going to.
Jett, on the other hand, used to be a cook. Unable to control her powers, she ended up creating a tornado that would wreck Seoul, South Korea.
If you only fly up after using Astra's ultimate attack, her purple hue will look like its own planet.
Applying higher graphics settings to your game will enable you to view more items that you could not before.
Kay-O's animation displays a Riot Games logo.
Kay-O actually stands for Kill all Your Opponents.
Riot Games is always adding new easter eggs with every Valorant update. What are some of the unique details you have noticed in the game? Let us know in the comments down below.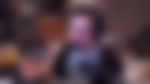 ADVERTISEMENT
Article continues below this ad
Trending Stories