Valorant: Dev Confirms Agent Nerf and More
Published 07/29/2020, 4:27 PM EDT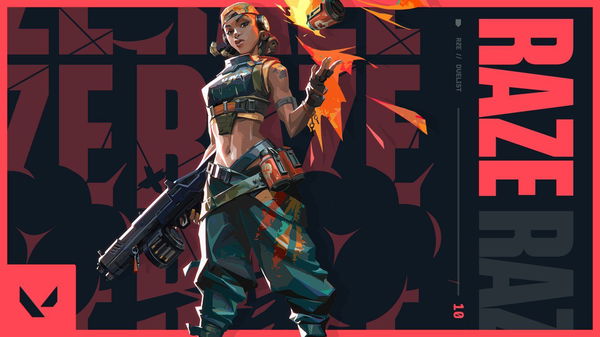 Riot Games had a tough time yesterday with Killjoy being leaked. The website had all the info on the 12th agent and data miners gained enough to repost and share. Now, Morello has opened about some of the new changes coming to Valorant and also about Kiljoy.
ADVERTISEMENT
Article continues below this ad
Valorant has grown into one of the best tactical shooters out there. The game has amassed a huge following and with several players involved, it is only going to get bigger.
During the beta, Riot had stated that the game will be relying on gunplay rather than agent abilities. However, some of the agents came with an added advantage over other leading players to believe that Riot is taking another route with the game. When Valorant dropped, there were many agents that depended highly on their abilities than guns.
ADVERTISEMENT
Article continues below this ad
Valorant agents being nerfed
It was all confirmed that the agents were going to be nerfed in the next update. Since launch, Raze has been one of the best agents to choose from. The duelist is a fan-favorite thanks to a very obvious reason; being overpowered. Her arsenal includes moves that are explosive and highly damaging.
Raze was a valuable asset to any squad. In fact, her powers even ended up changing match results for many. Unfortunately, all of that will soon come to an end. The next patch will nerf Raze.
Character Designer for Riot, Morello, on Twitter, clarified that they'll be fixing some of Raze's abilities for tactical plays. He stated that Raze's grenade and Boom bot has caused headaches for all players alike.
Two issues where I see this not being true: the current satchel in-combat use (don't worry boosting/zooming is fine) to kill in a gunfight, and some cases where you can't do anything about the rocket. We'll be fixing those as part of our commitment to tactical play.

— Morello (@RiotMorello) July 29, 2020
Game will likely undergo a major change before Act 2 drops. That being said, it also means Killjoy is coming. The new agent is loaded with some pretty offensive abilities and there are turrets and drones coming in.
ADVERTISEMENT
Article continues below this ad
Riot officially launched a trailer for the 12th agent and well, Killjoy can do some heavy damage. With Raze getting nerfed, players need not worry about Killjoy being overpowered. The agent could be a huge boost to your squad though; with abilities to deploy drones and turrets that can inflict attacks.
Based on the factors of: 1) I can't talk about Killjoy yet and y'all will wanna know (which is fair) and 2) I'm fucking d e a d tonight, no stream this evening. We'll be back on Thursday.

— Morello (@RiotMorello) July 29, 2020
ADVERTISEMENT
Article continues below this ad
Morello, however, chose to stay silent when asked about Killjoy by the community. He even called it 'unfair' to ask him. Riot dropped Killjoy later, so maybe that was the plan all along.
More details on the agent could be revealed in the coming days. Till then, keep playing the game.