Valorant NA Masters: Disagreement in Competitive Ruling Escalates into This Esports Team Being Disqualified
Published 03/26/2021, 8:43 AM EDT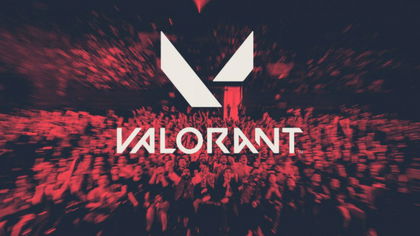 ---
---
The Valorant North America Masters, with a prize pool of $150,000, began on March 11. Nadeshot's Esports organization, 100 Thieves, was to meet Immortalsin the quarterfinals of the tournament. However, following a disagreement regarding servers and ping, Riot has imposed a $5,000 fine on the team and has even put their coach Hector 'FrosT' Rosario on 'competitive probation' due to his 'unprofessional behavior'.
ADVERTISEMENT
Article continues below this ad
The dispute arose after 100 thieves had initially played a game against TSM, where they (100 thieves) were on a comparatively higher ping. Understandably, they did not want to face the same competitive disadvantage against Immortals and challenged Riot officials.
Yesterday, Riot took to Twitter to reveal their side of the story. In the subsequent blog post, they explained, "100 Thieves disagreed with the Tournament Official's choice of servers. 100 Thieves members entered the in-game shooting range in order to prevent Tournament Officials from initiating game start in the VALORANT client.
ADVERTISEMENT
Article continues below this ad
"FrosT joined a Discord voice channel to speak with the Tournament Official and attempt to argue for a change to the server decision. During this time, FrosT refused to accept the decision from the Tournament Official and treated the Tournament Official in an unprofessional manner."
They even mentioned that he threatened to leverage social media against Riot. According to the post, 100 thieves violated competitive rule 9.1.4 of the 2021 NA VALORANT Champions Tour: Masters Rule Set and rule 7.2.11 of the VALORANT Global Competition Policy. Furthermore, 'FrosT' was in violation of rule 7.1.2 of the VALORANT Global Competition Policy.
We have updated our earlier competitive ruling to provide additional context. Based on the evidence before us, we consider the matter closed. https://t.co/jDO9Q1OCte

— VALORANT Champions Tour NA (@valesports_na) March 24, 2021
Valorant NA Masters: 100 Thieves' stance
Soon after this, 100 thieves were quick to reply with a statement of their own. The statement displayed the frustration with how Riot handled the situation. They also defended 'FrosT', saying, "We feel our coach was fighting for our players and fans in advocating for competitive integrity. We're moving forward and our sole focus is on improving our team's performance for the upcoming VALORANT tournaments."
Since then, we have also been able to see a clip of how the scuffle went down. FrosT can be seen trying to keep his cool while his valid points are shut down. Eventually, he gets frustrated and loses his cool saying "if you DC us you are in a bigger s***storm than we are".
ADVERTISEMENT
Article continues below this ad
It's understandable that they will be connection differences due to the pandemic. However, both sides must work on adjusting and adapting to them. Do you think FrosT deserves his probation? Let us know in the comments down below.
ADVERTISEMENT
Article continues below this ad