Valorant Pro Hiko Shares His Perspective on 100T's Tussle With Riot Games
Published 04/02/2021, 8:28 AM EDT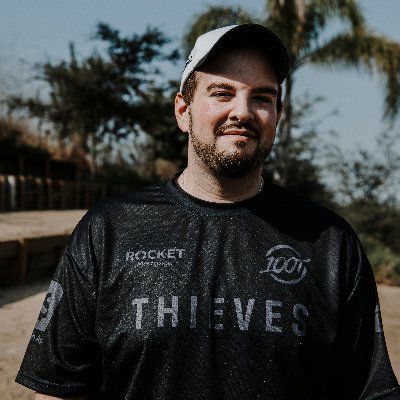 ---
---
The drama between NA's top Valorant organization 100Thieves and Riot Games gripped the internet. Following an incident in Masters Stage 1 tournament, the organization's coach Hector "FrosT" Rosario got into a heated quarrel with a moderator.
ADVERTISEMENT
Article continues below this ad
The core issue revolved around the horrible pings that 100Thieves was facing against Immortals, because of the horrible server selection. The team deemed the game unplayable for them, as it seemed to favor the opposing team.
Ultimately, it led to Riot Games taking severe action against the organization and even called the head coach's behavior unprofessional. Now, 100Thieves member Hiko has offered his thoughts about the matter.
ADVERTISEMENT
Article continues below this ad
Valorant professional Hiko called the ping difference unfair
In his recent stream, 100Thieves member Martin "Hiko" Spencer opened up about the squabble. He stated that the admins of the match against immortals were trying to make a move that did not favor them.
Hiko emphasized this fact and also shared his perspective and even highlighted a similar incident that took place recently. In the previous week's game against TSM, the team had to play on a Chicago server.
They were not comfortable with this choice, even though a more viable server in Texas was available for both teams. He clarified that Riot deemed 65 pings as unacceptable in pro games, but they were forced to play on it.
Hiko called the whole situation unfair and stated that the admins had some personal grudges against because of the incident against Immortals. He offered his reaction to the competitive ruling, which has caused them to shell out $ 5k as a fine.
" I guess all I will say is, it's very surprising and I don't agree with the way Riot handled things, and I guess we will leave it at that. Hector said don't talk about it, so we'll leave it at that. I just thought it was funny that mob mentality that is Twitter, where everyone was against us and coach, and then all of a sudden everyone is for us and our coach. Twitter and the internet, it's just I don't know, I am not a big fan, not a big fan."
ADVERTISEMENT
Article continues below this ad
video source: Esports Talk
ADVERTISEMENT
Article continues below this ad
The drama between the Riot admins and the org is far from resolved, as Hiko highlighted some major issues. According to Hiko's side of things, it looks like the gaming studio needs to iron out the problem from its end.
Trending Stories