Valorant Pro Player TenZ Weighs in on Counter Strike's Awp vs Operator Debate
Published 04/10/2021, 11:45 AM EDT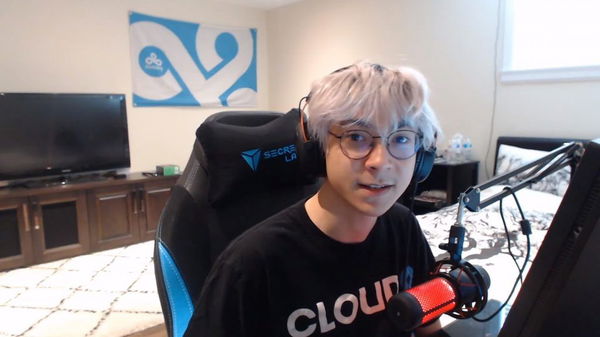 ---
---
The player base of Valorant complained about the overpowered nature of the sniper rifle, the Operator. Owing to the continued demands, Riot Games decided to hit the sniper rifle with a massive nerf last year. As a result, the weapon became significantly costly, highly inaccurate, and very clunky to use. These changes have significantly toned down the power of this weapon, and it has not sat well with some pro players.
ADVERTISEMENT
Article continues below this ad
Among them include the retired professional Counter-Strike player and Valorant's biggest superstar, Tyson 'TenZ' Ngo. In his recent stream, he shed light on the infamous debate between Counter Strike's AWP vs Valorant's Operator.
ADVERTISEMENT
Article continues below this ad Valorant pro TenZ finds Counter Strike's AWP better than Operator
TenZ took up the matter between the two sniper rifles on his stream. The pro player has competed in both the titles and understands the key difference between them. He stated that the AWP is just the superior sniper rifle. He used a clip from Counter Strike's greatest player, Navi's S1mple multi fragging enemies in close proximity, as an example to support his argument.
"This clip is so fun to watch like you won't see something like this in Valorant, because Valroant's OP is just so slow. Plus the op is just like, it is only good for picks and it is not good if you get into situations like this. You will only get one kill max. because of how long it takes to cork in another shot. It is kind of like lowered the skill of this weapon and the no scope is like pretty S**t. It is honestly, It's just people need to learn how to play against Ops, and they will stop complaining about them?"
The pro player also went to great length to suggest exactly why AWP works in Counter-Strike and not in Valorant. He clarified that in CS: GO, people make use of their utilities to counter the sniper rifle, and it is something Valorant's player base should learn.
ADVERTISEMENT
Article continues below this ad
video source: SqueezedLemons
The community must learn to play around it
Counter-Strike has been out for 2 decades, and the community had ample time to develop countermeasures. Valve indeed hit the AWP with some nerf, but later on, the studio reverted some changes to keep it feasible. Riot Games should introduce similar changes to the game and make the Operator viable again. This will only force the community to come up with effective strategies to play around with the weapon, and the title will have its most powerful weapon back.
ADVERTISEMENT
Article continues below this ad