Valorant Pro Sentinel Zombs Issues a Public Apology for Misdemeanor
Published 04/03/2021, 6:57 AM EDT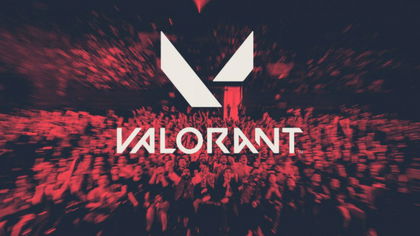 ---
---
More drama grips the Valorant pro scene, following a tussle between 100Thieves and Riot Games. Now, a professional player, Sentinel Zombs, has issued a public apology for the team's unprofessional behavior in a pro game. Chatter within the community suggests that the entire incident took place in a scrim match, where team Sentinel showcased disrespectful behavior towards their opponent.
ADVERTISEMENT
Article continues below this ad
Things got much worse when a few players from the roster used an unusual crosshair. This directly showcased lack of respect for the opposing team, which certainly portrayed the org in a bad light.
ADVERTISEMENT
Article continues below this ad
I would like to formally apologize to our opponents for running them down with "troll" crosshairs. I did not understand the severity of this offence and it won't happen again. Sorry to all the fans and people watching.

— zombs (@zombs) April 1, 2021
Team Sentinel is rather notorious for their brash behavior inside the professional games. They are known to teabag slain enemies, and even excessively shooting the corpse after winning the round. Riot Games has already laid down guidelines against such behavior, and sadly it produced no significant effect. It looks like the gaming studio needs to come up with a more stringent policy to counteract this issue permanently. Twitter reacts to Valorant pro's public apology
The pro player Zombs realized the severity of his offense and took the necessary steps to make amends. However, this move was not enough to please the fans, as they shared their thoughts about the same.
One enthusiastic fan of the professional scene vented out his frustration on the thread. He left a rather massive tweet, which became the highlight of the entire thread.
I am straight up done with Sentinels. These guys simply have no respect for anyone or anything. They already do the unnecessarily vulgar action of "teab*gging" in official matches, and are always making a joke of the game on twitter. And now they are buying odins in scrims?

— Rafa @ waiting for Fumitsu No Anata E (@Raphanial) April 1, 2021
This fan of the organization offered clarification on behalf of his favorite team. He suggested that the unusual crosshair was not used throughout the game, and it was merely a spectator glitch that made it seem so.
Team Sentinels really needs to change its ways, as the community generally remembers them for their unprofessional conduct. This totally overshadows the level of skill the entire roster possesses, and it also hurts their reputation.
This fan's solution might work, but sadly it cannot be replicated to eradicate teabagging and other disrespectful behavior.
.@riotgames ban crosshairs it's BM and there is no place for this in competative valorant.

— Juan (@juan_gxrcia) April 2, 2021
The crosshair was too goofy and yet Sentinel's in-game leader, ShahZaM, had no problem top fragging the server.
ADVERTISEMENT
Article continues below this ad
Shahzam was top fragging with his dookie crosshair though, might be meta😳😳😳

— flow?¿ (@sh0ckkd) April 2, 2021
Sentinel should really dial back on their antics if they wish to win over fans. The community already regards the team as one of the best in the entire professional set up, so it would be great to see them act more cordially.
ADVERTISEMENT
Article continues below this ad