Valorant: Professional Player for 100Thieves Raids a Lesser-Known Streamer on Twitch
Published 06/17/2021, 1:18 PM EDT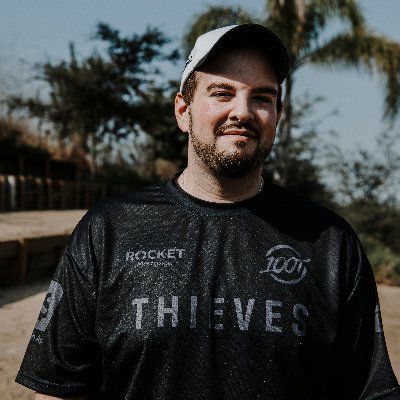 ---
---
Twitch has created yet another wholesome moment, which has brought the community together. Prominent Valorant player for 100Thieves, Hiko, went out of his way to make a lesser-known streamer's day or maybe his entire year. Within the streaming world, raiding is a normal activity that takes place commonly and if some major streamer takes this route, then it becomes the story of the day.
ADVERTISEMENT
Article continues below this ad
Hiko has a long history within FPS titles, as he has won fans the world over with his insane skills. Naturally, being raided by Hiko will make anyone's day, as he is everyone's favorite player and streamer.
ADVERTISEMENT
Article continues below this ad Hiko wins the internet by raiding random Valorant streamer
The 31-year-old streamer decided to raid a random streamer at the tail end of his stream. This resulted in an unbelievable moment, as the professional player raided lesser-known Valorant streamer EmpathiseTV. This triggered an emotional response from the fan, as he was moved to tears. He was visibly shaken and dropped his mouse mid-game.
The streamer was in disbelief despite the chat spamming Hik0's name, while the subs kept pouring out like rain. Empathy was not even able to hold his mouse properly, let alone play the game. After the raid ended, Hiko returned to his stream to offer his thoughts about raiding small streamers. He stated that he likes to raid lesser-known streamers, as it gives them the much-needed boost to continue the grind, and they appreciate the gesture the most.
" I try to raid small streamers chat, small streamers usually appreciate it more. The grinders down in like the 10 viewer section that you know, they're just like they're streaming like 10 hours a day to like 2 viewers. Those are the people, those are the appreciators you know, raiding them once makes their whole year, you raid a big streamer like it might be better for me because they might raid me back, one day but at the end of the day like I feel I am good, you know."
ADVERTISEMENT
Article continues below this ad
video source: Esports Talk
These moments create memories that last a long time on the internet. It certainly makes us all feel great to have a popular streamer like Hiko in the ecosystem, who goes out of his way to support the budding gamers.
ADVERTISEMENT
Article continues below this ad
Watch this story: Best Rage Moments of Streamers