Valorant: Riot Disables New Agent
Published 08/06/2020, 7:20 AM EDT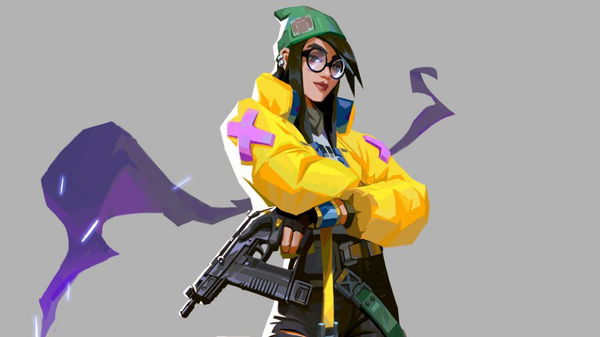 ---
---
FPS lovers have been on a happy note with Riot's new tactical shooter Valorant. The game is already regarded as one of the best to release this year and it is hard to argue with that. Riot Games have been delivering what the community wants, and come this weekend, they are going to repeat the same.
ADVERTISEMENT
Article continues below this ad
Riot will be disabling Killjoy in this weekend's Faze Invitational Valorant tournament to protect competitive integrity as she was just released

Riot > Epic

— Rod Breslau (@Slasher) August 6, 2020
ADVERTISEMENT
Article continues below this ad
With the Ignition Series, the developers are doing their best to make Valorant the next big thing in esports. And so far, they are on the right track. The new report further adds to their credibility.
Valorant – Killjoy out for Invitational
Popular Esports insider Rod 'Slasher' Breslau tweeted that Riot will be disabling Killjoy in the FaZe Invitational tournament being held this weekend. Breslau mentions that this is to protect competitive integrity, and it is easy to understand why.
Killjoy, the new agent in Valorant, was highly-anticipated by the fans. The agent is power-packed, with many even consider her to be overpowered. Riot has previously stated they will be nerfing some of their agents; Raze being one of them. Killjoy certainly makes that list.
Her abilities are of a mixed nature, almost like a combo of Cypher and Raze. She can be a crucial part of any team and could change the fate of the match. Killjoy's ultimate is what sparks attention. Termed as Lockdown, the move takes away all of the opponent's abilities, leaving them completely vulnerable in the process.
ADVERTISEMENT
Article continues below this ad
Breslau ends the tweet stating Riot is greater than Epic Games. Many have been complaining about Fortnite lacking what it in its prime and the increasing number of cheaters in professional tournaments. On the other hand, Riot is taking much better efforts to improve the overall experience for their players.
Riot calls for a break for employees
Riot Games recently announced that employees will be given days off, next week. The studio is making its work-environment a lot better with such actions; be it with game or with workspace.
ADVERTISEMENT
Article continues below this ad
The year has been tough on everyone and giving them a much-deserved break could be a game-changer. With the route Riot is taking, it won't be long before they get where they want to with Valorant. Surely, if they can match even a fraction of the success League of legends has achieved, they'll be a happy team of developers.
Source – Rod Breslau Twitter