Valorant To Get a Mobile Port Soon, Confirms Riot Games
Published 06/02/2021, 2:46 PM EDT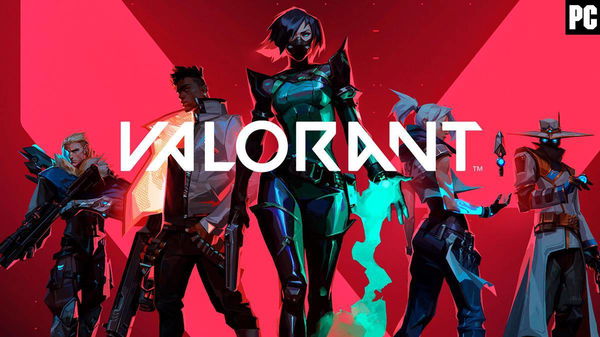 ---
---
Valorant was released exactly one year ago on June 2, 2020. During that duration, it has established itself as one of the top games on the PC. It has progressed so far that Riot will even be hosting its first international tournament called VCT Masters Reykjavik.
ADVERTISEMENT
Article continues below this ad
To celebrate its first anniversary, Riot Games has announced a Valorant mobile game. Executive Producer, Anna Donlon, said, "One of our top goals this first year was to earn the trust and respect of the global FPS community, and to prove to them that Valorant will always uphold the fundamentals of a truly worthwhile competitive tac-shooter."
Will Valorant make its way to consoles following the mobile port?
ADVERTISEMENT
Article continues below this ad
Despite the fact that the game will be coming to mobile, there is no news of any cross-platform features yet. In an interview with Polygon, Donlon explained the thinking behind this port to mobile. She says, "We didn't start out with 'We're making Valorant on mobile,' we started out with 'Can we make Valorant on mobile?' with a lot of skepticism."
Watch this story: Most Overhyped Games
According to her, "whatever you get out of playing on PC, you should get out of playing Valorant on mobile." However, this is not to say that there have been no changes made for the mobile player base. She further explains that they would not compromise on the game's performance on mobile or PC.
ADVERTISEMENT
Article continues below this ad
Similarly, she says, "We're not trying to convert Valorant PC players into Valorant Mobile players or vice versa." Their aim is to keep the PC version of the game the same or make improvements.
During the interview, Donlon also addressed concerns regarding a console version of the game. "Oddly enough, I actually do think the transition to mobile has been slightly easier for us," Donlon said. "Console's obvious for FPS, right? But this type of game, a tactical shooter, on console is not easy. It's not easy to have that level of competitive integrity on a platform where the controller is fighting you for that. And we just didn't want it. So we found it took to mobile quicker and it took to mobile easier."
This is not to say that we will not see a console version of Riot's FPS in the future. Are you excited about the mobile version of Valorant? Let us know in the comments down below.
ADVERTISEMENT
Article continues below this ad