Valorant: Twitter Reacts to Rod Breslau's Suggestions About Changes in the Game
Published 03/31/2021, 11:31 AM EDT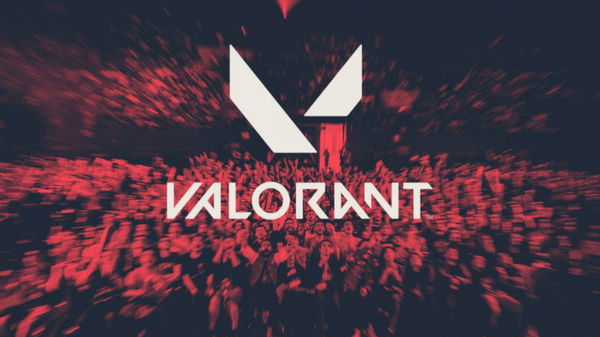 ---
---
Riot Games has revealed a brand new update for Valorant that will roll out soon. This patch will add a wide range of changes, including the most requested Bucky nerf. Developers have been keeping their eye on the community and have accurately responded with the necessary nerf and buffs. The player base continuously raised complaints about the overpowered nature of shotguns, especially Bucky. This 900 credit shotgun's alternate fire has proved to be downright broken.
ADVERTISEMENT
Article continues below this ad
It enabled players to one-shot enemies at mid-range, which even overshadowed rifles and SMGs. This update will add proper weapon balance, which will indeed impact competitive play. Esports enthusiast Rod Breslau shared his thoughts about more changes that he would like to see in the near future.
ADVERTISEMENT
Article continues below this ad
bucky nerf is a good start for competitive valorant but more needs to be done. balance changes i'd like to see

-nerf judge
-nerf run and gun shooting further
-nerf jumping classic right click further
-buff OP (revert movement nerf or reduce price)
-nerf Jett dash
-buff Brim

— Rod Breslau (@Slasher) March 31, 2021
In a follow-up tweet, he even explained his reason why OP should be reverted. He strongly felt that the weapon is not performing up to the mark in the competitive setting that it used to, and something needs to change. It is quite clear that the weapon is a massive anchor that can single-handedly keep an entire team at bay. The tweet also pointed at a nerf to Sova, although this agent has the highest skill among his compeers. Twitter reacts to Rod Breslau's suggestion to Valorant developers
Naturally, this tweet sparked a lot of debate within the community, as the changes with the upcoming patch have already fetched a similar reaction. Fans offered their thoughts and shared the changes that they wish to see in the upcoming patches.
Professional Valorant player for RixGG, Richard Kanerva, acknowledged Rod's point about Sova.
i like my sova pls no

good point tho ☝️

— Richard Kanerva (@rCk_ow) March 31, 2021
One fan offered his suggestion of a proper nerf that could adequately balance Jett and her signature 'Dash' ability.
as for jett, what if (while dashing) she had an instant of "blurred vision", where she was nearsighted (in grey to match her theme) and could not identify enemies on the minimap unless they were right in front of her? this would be a nerf to jett dashing in site with no counter

— caiah (@CAI4H) March 31, 2021
As much as developers want to see the professional scene flourish, they simply cannot disregard casual games. Changes should be added with competition on all levels in mind, and if the devs disregard this, it would reflect on the player base.
Why should they cater to the highest level/pro players only in terms of buffs and nerfs though? When most of the player base isn't that? They can balance in a way that makes the game enjoyable for all skill levels

— ☘️ zuzu 🌱 (@pomzuzu) March 31, 2021
At present, OP surely feels weak but not overpowered. Reverting nerf on this weapon will directly impact the ranked game and casual play. Developers should come up with a different solution to find an adequate balance for this iconic sniper rifle.
ADVERTISEMENT
Article continues below this ad
100% agree of Sova. Not sure I agree with OP buffs. It would be bad for ranked which would in turn be bad for the size of the player base, which in turn would be bad for the esport. It's a delicate balancing act.

— Tsunami49 (@Tsunami_49) March 31, 2021
To summarize, there are still a lot of things that Riot Games needs to address. However, a title like Valorant, which has such a massive roster and abilities, cannot be balanced so easily. It looks like the dev team still has an arduous task ahead of themselves to strike a power balance in the game adequately.
ADVERTISEMENT
Article continues below this ad