Valve Ceases Development of Artifact 2.0 And Makes Current Versions Free
Published 03/05/2021, 10:07 AM EST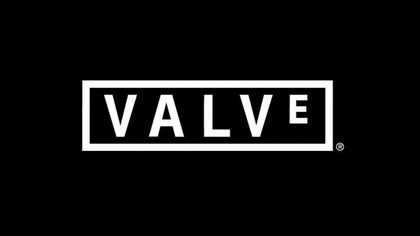 ---
---
Recently, Valve announced that it had made the decision to stop development of the Artifact 2.0 Beta, and made the final releases of both Artifact Classic and Artifact 2.0 Beta free to play. While it received a good response initially, player engagement began to drop significantly. This is mainly blamed on the complex nature of the game.
ADVERTISEMENT
Article continues below this ad
What is Artifact?
Artifact is a digital collectible card game developed and published by Valve. The game made its debut in November 2018 on Valve's digital storefront Steam as a collaboration between based Valve and Richard Garfield.
ADVERTISEMENT
Article continues below this ad
Garfield is the creator of the landmark collectible card game 'Magic: The Gathering'. Unlike 'Magic: The Gathering and 'Hearthstone', Artifact incorporated tower defense elements and an item economy that made it feel more like a strategy game than a traditional collectible card game.
Artifact released to an initially enthusiastic audience. As a result, the studio went behind the scenes to produce a version 2.0 Beta. In a blog post, Valve announced, "It's now been about a year and a half since the current Artifact team began work on a reboot in earnest. While we're reasonably satisfied we accomplished most of our game-side goals, we haven't managed to get the active player numbers to a level that justifies further development at this time. As such, we've made the tough decision to stop development on the Artifact 2.0 Beta."
What's next for Valve?
While Artifact and Artifact 2.0 will not be receiving further updates, Valve has acknowledged the existing community of the game, and has brought about some developments to the game:
Changes to Classic:
The game is free for everyone to play.
All players get every card for free. You will no longer be able to buy card packs.
Paid players' existing cards have been converted into special Collector's Edition versions, which will remain marketable. Marketplace integration has been removed from the game.
Paid event tickets have been removed.
Customers who paid for the game will still earn packs of Collector's Edition cards for playing; players who got the game for free will not.
ADVERTISEMENT
Article continues below this ad
The final release of Foundry:
The game is free for everyone to play.
Players gain access to cards by playing the game. All cards are earned this way; no cards or packs will be for sale and Artifact Foundry cards are not marketable.
All final card art that was in the pipeline is now in the game.
What do you feel about Valve shutting down Artifact for good?
ADVERTISEMENT
Article continues below this ad