"What Is CS Gonna Do?"-Shroud Addresses Pros Teasing Valorant Switch and the Future of Counter-Strike
Published 03/20/2021, 11:14 AM EDT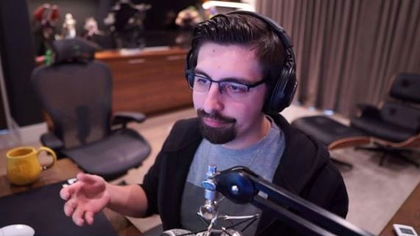 ---
---
The inception of Valorant has certainly changed the landscape of the tactical shooter genre. Counter-Strike enjoyed a monopoly over the genre for nearly  2 decades. However, things have surely changed ever since Riot Games ventured into the realm of first-person shooters (FPS) in 2020. Recently, former Counter-Strike professional player, Michael 'Shroud' Grzesiek, shared his thoughts about the state of the FPS genre.
ADVERTISEMENT
Article continues below this ad
Thus far, many top-rated professional players have made the switch to Valorant from Counter-Strike: Global Offensive. Meanwhile, more players from other regions have begun to drop hints of a similar move in 2021. Shroud took up this matter on his stream and discussed the future of CS with the existence of a competitor in Valorant.
ADVERTISEMENT
Article continues below this ad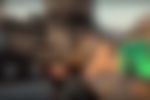 Shroud thinks everyone will switch to Valorant eventually
In his latest stream, the retired CS player shed light on professional players teasing a Valorant move. Recently. Team Liquid member Keith 'Nafly' Markovic and legendary player Kenny' KennyS' Schrubs shared Valorant gif images on Twitter. This sparked a major controversy as two titans of Counter-Strike were posturing for a potential move to Valorant.
Neither of the players has made the switch so far, although it indeed attracted Shroud's attention. He shared his thoughts about the latest drama in FPS genre and what he thinks about the future of Counter-Strike. It sparked a minor discussion with his friends live on stream, who have experience with both titles.
" Oh, they will switch for sure, but maybe not yet. What CS is gonna do?"
He showcased his concern for his beloved CS, although he acknowledged that Valve needs to make groundbreaking changes to maintain its position in the eSports sphere.
The discussion only pointed towards the fact that CS was the best FPS game, but how it has also had its moment under the sun.
The developers should let this title die and come up with something new. For instance, a sequel version to Counter-Strike Global Offensive might just rejuvenate the franchise and push Valorant back again.
video source:  Shroud's Youtube Channel
Counter-Strike pales in comparison to Valorant in terms of cosmetics
ADVERTISEMENT
Article continues below this ad
The group even discussed the existence of superior skins in the Riot Games title. Counter-Strike just has no cosmetic bundles that can compete with Valorant, because the new title has been regularly churning out amazing cosmetic items. These products are not even locked behind gambling or luck-based loot boxes or a marketplace like Steam that supplies the most revenue to Valve.
Players can just buy whatever skins they deem is worthy of their hard-earned money, and they don't have to worry about anything else. If CS can figure out ways to come up with a new title, and better skins, it could return. However, the current state of the game bears nothing but bad news, as pro players will definitely move to Valorant soon.
All in all, Shroud doesn't seem to think the situation is too grave for Counter-Strike, but it is evident that Valve has some work to do if CS is to remain the king of the hill.
ADVERTISEMENT
Article continues below this ad